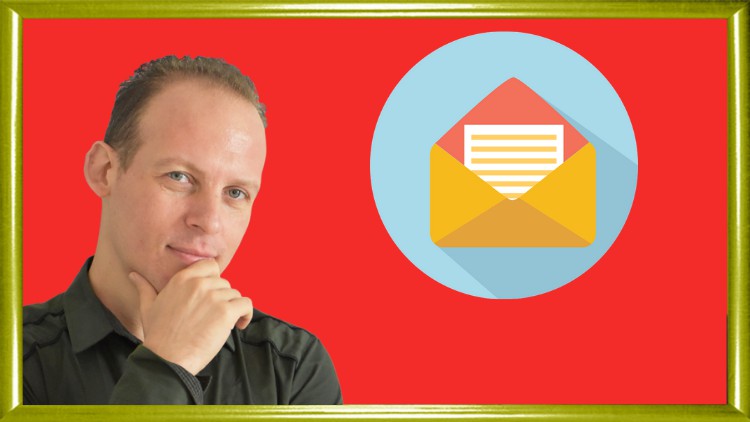 Spend less time in email, and make your communication more streamlined while taking care of important email
What you will learn
Become much more productive with email
Spend less time in email and repurpose that time to enjoy your life
Use email labels and categories to organize your inbox
Learn to use email templates for much faster email writing
Description
Master Gmail and many of its bells and whistles to save time while making the time you spend in Gmail more effective.
Note: The examples in this course are in Gmail because it's free and widely accessible, but nearly all the features discussed in this course are available on most modern email clients.
Most people use Gmail with default settings, and never explore other options. But the other options help you write email faster. Plus, Gmail is flexible enough for you to change how it works and appears for you to suit your unique situation.
MOST OF US SPEND HOURS OR TENS OF HOURS IN EMAIL PER WEEK
We largely work from email, and constantly work to catch up to answer everyone. This course will help you spend less time in email, and provide you with strategies to handle email much more effectively than before
WISDOM: SPEND FEW MINUTES TO SAVE WEEKS LATER
Don't be too busy to find ways to improve. Even if you are busy, I figured everything out for you, and share it all with you in this course, so all you have to do is watch the videos, and become more productive in email right away. Your future self will thank you!
ALLOCATE TIME TO CONSTANTLY IMPROVE YOUR PROCESSES
The reason most people never explore the extra features of Gmail or other software is because they find a way that works for them and stick to it. But doing something the same way you've always been without improving it is not staying still – it's sliding backwards because the rest of the world and your competition is improving.
Invest in your future! Enroll today!
English
language
Content
Course welcome and introduction
Course welcome and introduction
Email productivity fundamentals that relate to personal development
Professional photo icon
Working in email faster
Using templates in Gmail
Use labels to properly organize your inbox
Categories in Gmail and how they are different than labels
Answering email on the go using voice to text
Answering email in a split screen to go faster
Stopping unwanted email
Inbox 0 mindset and strategy
Additional tactics
Create rules to automatically filter emails
Schedule emails instead of sending right away
Gmail, meetings, and your calendar
Schedule Meetings directly in Gmail
Gmail search operator and cleaning up your inbox
Searching Gmail by attachment size to find which to delete to save space
All Gmail search operators
Teaching people who email you to send shorter messages
Teaching people who email you to send shorter messages