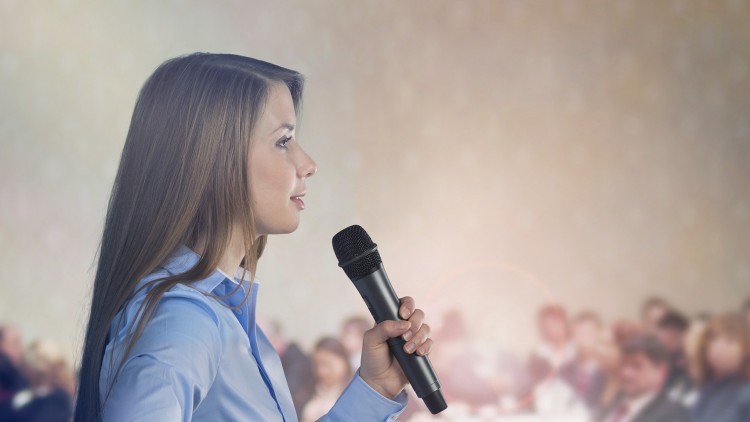 Would you like to give a TED-style quality talk? Beyond having great ideas, you must deliver a speech like a pro.
What you will learn
To Help Students Prepare a TED Speech
To Teach Students How to deliver a TED-Quality Speech Anywhere
To Improve Public Speaking Skills
To transform competent speakers into inspirational presenters
Description
(Please note: this course is Unofficial. The course and the instructor are not affiliated in any way with TED)
Imagine yourself speaking at the global TED conference in front of millions of viewers. Or imagine that every time you speak, audience members come up to you and say "your speech is so good, you should deliver a TED-style Talk."
TED has become the gold standard of speakers and thinkers around the globe. If you'd like to speak at TED you need to know how to deliver captivating ideas in a provocative manner. It's not enough to have the research or to just be "smart." TED demands excellence in the substance and style of your presentation. This course will teach you how to prepare a speech that will meet the standards of TED. The course will take a couple of hours to cover, though it may take a lifetime to come up with ideas important enough for the demanding TED audience. Giving a great TED speech can catapult someone's career to a whole new level. Being a consistently great speaker can help everyone's career. This course will take you several hours if you prepare a new speech.
There is a 100% Money-Back Guarantee for this Public Speaking course. And the instructor also provides an enhanced guarantee.
What do Udemy Students say about this Public Speaking Course and TJ Walker?
"5 Stars! As with all of TJ Walker's courses here on Udemy, they are succinct, to the point, and informative. No fluff with TJ's stuff." Jurgen Homola
"5 Stars! TJ did a great job of delivering excellent information in a concise and entertaining way. I would highly recommend this to anyone interested in improving their speaking skills or interested in giving a TED Talk." Kelly Matzenbacher
(Please note: this course is Unofficial. The course and the instructor are not affiliated in any way with TED)
This Ted Talk course is ideal for anyone searching for more info on the following: you can deliver a ted-style talk presentation (unofficial) – ted talk – TEDx – ted talk success: be a sought after TEDx speaker – ted talk success – you can deliver a ted-style talk presentation – toastmasters – ted – you can deliver a ted style presentation – presentation Plus, this course will be a great addition to anyone trying to build out their knowledge in the following areas: talent agent – public speaking – small talk – presentation skills.
English
language
Content
What Is Special About a TED Talk
What Makes a TED-style Talk
Passion for an Idea Worth Sharing
Please Introduce Yourself
Tell a Story
Plan Your Visuals
Assignment: Testing Your Communication To Make Sure It Works.
Exciting New Update to this Course
Becoming a World Class Speaker
Timing is Everything
Style AND Substance are Essential
Video Rehearsal is the Most Important Step
Great Writers Read Great Writers–Great Speakers Watch Great Speakers
Apply to Speak at TED and Final Thoughts
You Must Ask for Criticism
Bonus Reading
Secret to Foolproof Presentations
Public Speaking Success
1001 Ways to Wow Speaking Audiences
Housekeeping Matters
Before We Start, Here is the #1 Tip to Improving Your Communication Skills
If You Like to Learn by Reading
Your Questions Will Be Answered Here, In Video
7 Steps For Getting the Most Out of this Course
Bonus Update – You Should Get on the TikTok App Now
Questions from Students with Video Response from TJ
Other tips on applying to TED
Best Story Structure?
Who is TJ Walker?
Time to Give TJ a Piece of Your Mind
$10,000 Guarantee This Course Will Make You a Better Communicator
Final Bonus Lecture: Huge Discounts on Other TJ Communications Courses