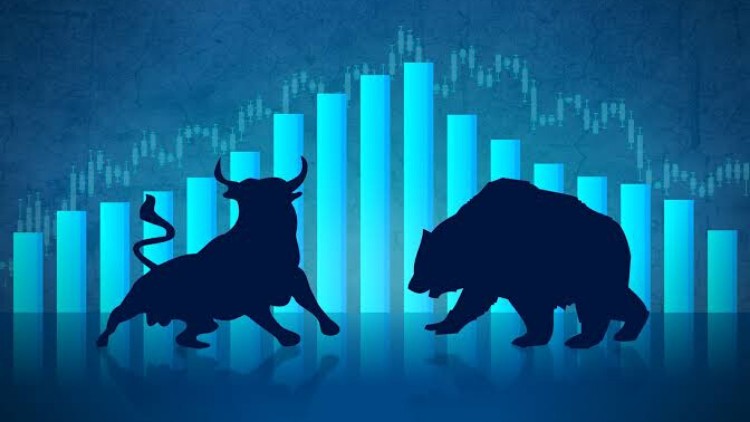 #1 Indian Stock Market Investment: Intraday Trading & Investing in Share Market & Stock Trading with CA Raj K Agrawal
What you will learn
Develop an understanding and complete knowledge of Stocks, Bonds, Mutual Funds in your Stock Market Investments
Learn every term used in the Stock Market, Sensex, Nifty & World Index
Gain insights into various financial intermediaries and their influence on the stock market
Discover techniques and approaches to improve your stock-picking abilities
Understand different order types and effective buy and sell order placement strategies, along with risk management using stop-loss orders
Learn the basics of stock market trading, including portfolio management, opening a Demat account, and navigating spot market trading
Gain a comprehensive understanding of the Indian stock market, its functioning, and the essential tools for successful stock trading and stock market investment
Explore the impact of various events on the stock market, such as ADRs, GDRs, stock splits, and buybacks, and how to engage in event-based trading
Develop proficiency in fundamental and technical analysis, including an examination of Mahurat Trading, liquidity considerations, blue-chip stocks, and the role
Familiarize yourself with derivative and forex trading, including futures and options, short selling, hedging, and various trading strategies
Enhance your understanding of market trends through technical analysis, specifically candlestick charting
Acquire the knowledge and confidence to make informed investment decisions in the Indian stock market, whether building a long-term portfolio or engaging in sho
Description
Welcome to the Ultimate Course on Indian Stock Market Trading and Investing in Hindi! Whether you're a beginner or an experienced investor, this comprehensive program provides the knowledge and skills necessary to navigate the dynamic world of stock trading and Stock Market Investment for a safe and better investment in stocks.
Covering a wide range of topics and taught by a financial expert, CA Raj K Agrawal, this course begins with an overview of the stock market, portfolio management, and the process of opening a Demat account for stock trading. It then delves into spot market trading, exploring order types, effective buy and sell order placement, and risk management through stop-loss orders.
The course also examines the impact of various events on the Indian stock market, including ADRs, GDRs, stock splits, and buybacks. Event-based trading is discussed in detail, focusing on Mahurat Trading, liquidity considerations, blue-chip stocks, and the roles of FII and DII through Fundamental Analysis and Technical Analysis.
';
}});
Lastly, the course introduces derivative and forex trading, including futures and options, short selling, hedging, and trading strategies. Technical analysis, including candlestick charting, is also covered to enhance your understanding of stock market trends.
This practical course is designed to provide a holistic understanding of the Indian Stock Market and its functioning. By the end of this course, you will have a comprehensive understanding of the share market and the tools to make informed investment decisions in Stock Trading and Share Trading. Whether you aim to build a long-term portfolio or engage in short-term stock trading, this course equips you with the knowledge and confidence to succeed in Stock Market Investment.
What is Stock Market?
Portfolio, Stock Market, Demat Account & Trade Postition
Stock Market Timing, Index, Market Capitalization & Basic Chart
Myth of Stock Market
Spot Market Trading
Placing Buy & Sell Order
Stop Loss Order, Margin Trading, Order Quantity, Offer Price & Bid Price
Impact of various event on Stock Market
ADR, GDR, Bonus & Right Issue, Stock Split, Buyback & Demerger
Record Date, Taxation & Multibagger
Event Based Trading
Mahurat Trading, Liquidity, Blue Chip Stock, FII & DII
Cum-Dividend & Ex-Dividend, Block Deal, Market Movers, Trigger Price & IPO
Profit Booking, Credit Ratin, Rolling Settlement, Impact of Forex & Oil Price
Derivative & Forex Trading
What is Future & Option?
Future & Currency Trading
Short Selling, Short Delivery & Auction Market
Averaging, Beta, Spread & Hedging
Call Option – Theoretical Computation & Practical Trading
Put Option – Theoretical Computation & Practical Trading
Call & Put Option Trading
Best Trading Strategies
Other Investment Avenues
Mutual Fund