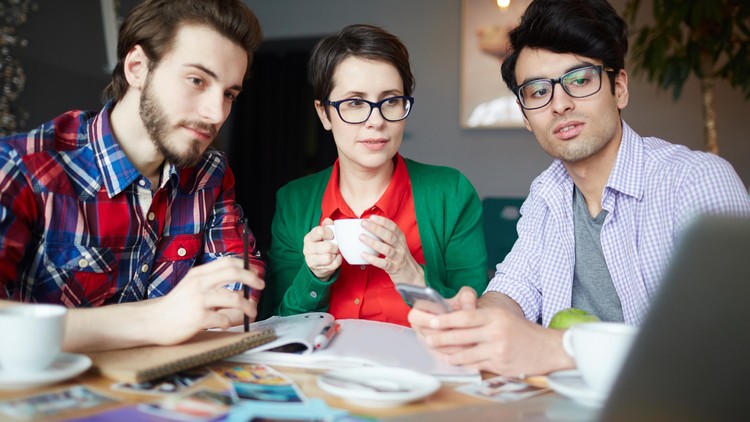 Learn how to share your expertise by learning how to train the trainer
What you will learn
Conduct training sessions in your area of expertise
Position and market yourself as a trainer
Develop high level training skills
Description
Train the Trainer – Imagine yourself training small and large groups of people how to do what you do best. Your expertise will now be sold in the form of training experiences you deliver to clients in-person and virtually.
How to Be a Trainer
In this "Train the Trainer" course you will learn how to conduct training sessions to help people build new skills or develop new areas of expertise.
TJ Walker is the founding trainer of Media Training Worldwide. He is often brought into corporations to conduct Train the Trainer programs in the field of communications. Walker has conducted thousands of media training, crisis communications training and public speaking training workshops all over the globe for 30 years.
"5 Stars! I am impressed! This is one of the best training video I have ever seen. Thank You." Udemy student Kemal Beshir Bushra
"5 Stars! Engaging, charismatic and he gave a tip." Udemy student Amir Nehari
"5 Stars! Excellent, straightforward advice on training/speaking. Provided very useful resources at the end of the course." Udemy student Dean DiGregorio
Enroll in this Train the Trainer course today.
There is a 100% Money-Back Guarantee for this course. And the instructor also provides an enhanced guarantee.
TJ Walker has more than 100,000 course enrollments from more than 14,000 online students around the globe.
What others say:
"TJ Walker's single-minded devotion to presentation has made him the #1 expert for executives seeking guidance on speaking to the public and media." Bob Bowdon, Anchor/Reporter, Bloomberg Television
"TJ Walker is the leading media trainer in the world." Stu Miller, Viacom News Producer
(TJ Walker's Media Training Worldwide) "The world's leading presentation and media training firm."Gregg Jarrett, Fox News Channel Anchor
English
language
Content
You Can Be a Professional Trainer Delivering Your Expertise
The Training Profession Will Give You Independence and Satisfaction
Please Introduce Yourself
What You Really Need to Know About the Fundamentals of the Training Business
Winning the Trainer versus Speaker Debate
The Secret to Success Is Picking the Right Niche
Here is Exactly How You Must Get Started
Never Bore an Audience Again
You Will Create a Master Plan
Assignment: Testing Your Communication To Make Sure It Works.
Exciting New Update to this Course
Becoming the King of All Media in Your Niche
Practice Doesn't Make Perfect Unless You Practice the Right Way
Video Rehearsal
2nd Video Rehearsal
Video Record Real Training
Online Training
Housekeeping Matters
7 Steps For Getting the Most Out of this Course
Who is TJ Walker?
Your Questions Will Be Answered Here, In Video
If You Like to Learn by Reading
Bonus Update – You Should Get on the TikTok App Now
Conclusion
Conclusion
Feedback
Bonus Reading
Secret to Foolproof Presentations
Public Speaking Success
1001 Ways to Wow
Additional Bonus Reading (Examples of Content for a Specific Niche)
Media Training A to Z
Media Training Success
Final Bonus Lecture: Huge Discounts on Other TJ Communications Courses