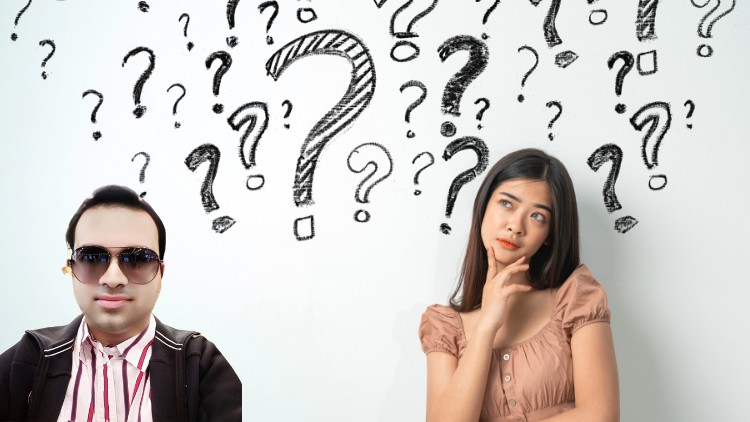 Challenge yourself and get ready to prove your WordPress Skills by taking this practice test quiz course
What you will learn
☑ Test your knowledge and skills in WordPress CMS. Both basic and advanced questions are displayed for your challenging attempt.
☑ Explanation is given for the right answers to help you master the concept of WordPress to a great level.
☑ Challenge yourself to test your skills in WordPress CMS
☑ Challenge yourself to test the knowledge you may have about certain terminologies in WordPress CMS
Description
WordPress has surely come a long way since it was first released long back  — so too do the WordPress numbers (stats, basically) that serve to characterize this popular tech platform. Because of its user-friendly interface, WordPress users can easily publish their content on the Internet – meaning it simplifies the website building efforts of designers and developers using the platform. A significant segment of the WordPress user community needs to learn more about the platform so that they can not only publish content but also design, customize, and manipulate their WordPress themes to make their websites look amazing. Many types of websites, such as company websites, have more content and functionality to give visitors than just blog posts, and WordPress enables you to have both a blog and a full-fledged website.
The world's most common and commonly used content management system which is WordPress now controls 40% of all websites on the internet, but few like the most dedicated WordPress users know the true value of the platform. Besides being the most widely-used CMS, WordPress is also the fastest developing and growing. Of the top 10 million websites online, more than 500 pages created per day are operated by WordPress (versus 70-90/day that is built on run platforms such as Shopify or Squarespace).
There are also really over 60,000 plugins on the WordPress Plugin Directory, with many new plugins added daily. Most WordPress themes use what you see is what you get (WYSIWYG) editors, which enable users to see changes as they are made in real-time.
How well do you know WordPress? Do you think that you have mastered WordPress CMS? If yes, this quiz course is for you! If you are a WordPress developer or a digital marketer or an SEO expert, hop on in. Created by Marketing Legend "Srinidhi Ranganathan" and Mastermind "Saranya Srinidhi", this ultimate practice test course on WordPress (containing basic and advanced questions) is the most amazing one you will ever attempt. Explanatory answers are provided too in this course. Use them to put your WordPress skills to the test and maybe discover something you didn't know before.
We wish you all the best and good luck! Let's start.
English
Language