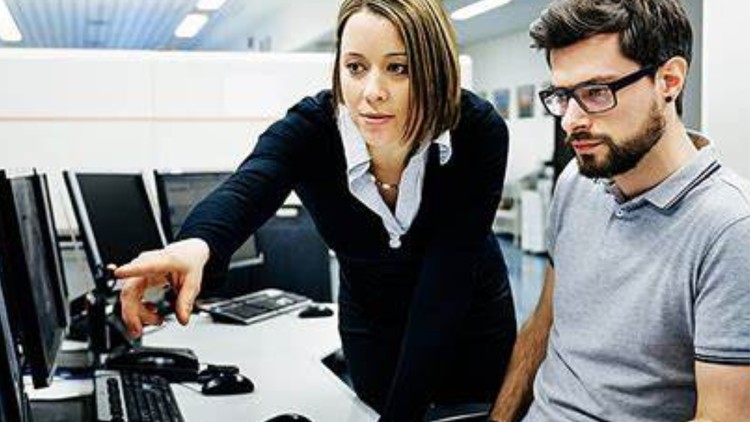 Cost-free home business.
What you will learn
To help people who like to use one-on-one coaching to learn new things from the comfort of their homes and if there is a need meet coach to sort out the doubts.
That depends on the time you want to spendi in learning also the time takes for each sessions and the fee you pay the coach but there might be free sessions.
Some attend these session but never take it seriously and learn that means you waste money and time, if you want to learn something new ensure you take action.
Some of the students that I teach take real interest and keep coming back to me to clear their doubts I welcome them doing that which is good for me and them.
Description
The Home-based coaching business
Introduction
I am Vathani Ariyam, the author of the online course "The home-based coaching business" I wrote this online course intending to help people who like to use one-on-one coaching to learn new things from the comfort of their homes. Also, meet with the coach and learn everything on a personal basis.
Here you will learn about the business setting up and an accounting system to prevent your business from failing.
Many entrepreneurs fail mainly due to a lack of accounting knowledge; they do not either learn or get help from professionals to implement a proper system to maintain business control. Let me tell you about myself briefly; I am a freelance accountant who worked in the accounting industry for a long time and then decided to go into internet marketing in 2016. Now I write online courses, eBooks, books, and some accounting work for my clients. Besides, I used to teach maths to many school children, and I also liked it because the kids who learned from me liked it.
I set up accounting systems for many small businesses in the accounting industry and helped the workers follow them up. Therefore, I am sure I will be an excellent coach to help you learn what you prefer to transform yourself.
My coaching objectives will be:
eBooks writing
I have written 110 eBooks and enjoy doing that; therefore, I am ready to help you.
I will show you how to start writing an eBook; you need to have a passion for writing, and if you are an expert in something, you can begin to write about it. But whatever you write needs to ensure that your niche is marketable; if not, you will waste your time.
Creating an online course
Currently, there is a massive demand for online courses because it helps people learn from anywhere, help people who cannot go out to learn, busy people, and it is cheaper than going to a college to learn. I have created 40 online courses with excellent content, videos for each lecture, visuals, and infographics. So I am ready to help you learn about creating an online system.
Accounting:
You will mainly learn about setting up a cash flow and budgeting, as it is vital for anyone who wants to set up a business. I am also a business plan writer; the help will support you if needed.
Therefore, my program will work towards your needs, and if you want to learn to write an eBook, you can join me or learn to create an online course. I will help you become knowledgeable about the subject you are interested in from all that I have mentioned here.
Further, I will use the PowerPoint illustration to help you understand more in the form of slideshows.
We can decide the frequency of the sessions and how that will help you become a better knowledgeable person in the field you want to learn.
You can discuss with me before the session how and what you would like to learn from me. Further, I plan to offer a couple of free coaching lessons to encourage people to find out the worthiness of this program.
I hope you will enjoy reading this course to help yourself become an excellent coach.
English
language
Content
Coaching
What will you learn from the coaching business?
Learning
How easy is it to create info products?
Info products
Coaching program
Coaching
How to run the coaching session?
Coaching session.
How to write an eBook and market it?
Writing an eBook
Learning
Do you want to join my coaching session?
My coaching session
How can I get students for my business?
Students for my sessions.
Does my service include business plan writing?
writing a business plan
How to monitor budgets & cash flow?
Cash flow & Budget
Why My First Business Failed
My business
You are welcome to join my online tutoring.
Online tutoring
Potential
How to identify the potential in us?
Potential
Today's need for Online Tutoring
Online tutoring
My publishing business
Publishing business