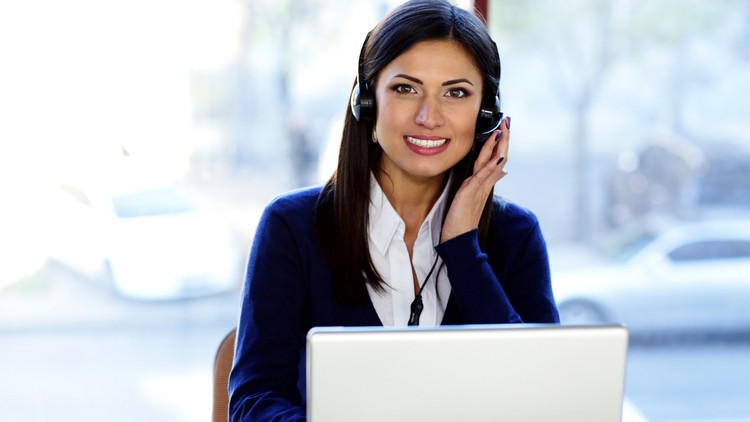 Master Sales Skills, Marketing Strategy, B2B Sales, Business Development, Lead Generation Using Top Social Skills
What you will learn
Sales skills
B2B Sales
Marketing Strategy
Sales Funnel
How to Sell More Effectively
Description
The Complete Sales Skills Master Class – Sales Marketing B2B
Master Sales Skills, Marketing Strategy, B2B Sales, Business Development, Lead Generation Using Top Social Skills
Sales skills training
Nobody is a natural born sales person. Anybody can learn to improve their sales skills, no matter their current level.
You can learn to master all levels of sales skills including B2B sales, creating your own sales funnel, and devising a marketing strategy that works for your business.
Whether you are in business development, or a sales associate, or just been asked to do cold calling, you will benefit from this course.
Instructors TJ Walker and Bob Berkowitz have been conducting sales skills training seminars and workshops around the globe for decades. They will share with you the very same expertise they deliver to top CEOs and sales managers of Fortune 500 corporations around the globe.
During and after a global pandemic, many sectors and industries fall out of favor. But one skill that will remain essential, no matter what, is the ability to sell. When you improve your sales skills, you improve the lifetime value of your career.
If you are ready to start making more sales now, then please enroll right away.
This Sales Skills course is ideal for anyone searching for more info on the following: sales – sales training – selling – sales and marketing – saas sales – business development. Plus, this course will be a great addition to anyone trying to build out their knowledge in the following areas: b2b sales – sales funnel – marketing strategy.
English
language
Content
Tips to Make You s Great Sales Person
Emotions Fuels Sales
Introduction to the Course
Be an Honest Broker
Tell Stories. Lots of Them
The Importance of Empathy is Sales
Charisma in Sales is Over Rated
The Power of Three
The Three Most Powerful Words in Sales
Three Applications of the Power of Three
Virtually Everyone Has the Tools to be a Great Sales Person
Tell Them Something They Don't Know
Make Your Sales Presentation Your Own
Don't be a Slave to the Question
Tell Them Something They Don't Know
Should You Knock The Competition?
Don't be PowerPointless
Be the Bearer of Your Own Bad News
Bad Assumptions Can Kill a Sale
Preparing for a Successful Sales Presentation
Smart Marketers Give it Away
Be a Brilliant Sales Marketer
You Are What You Sell
We Believe People Who Are Like Us
The Power of Personal Brand Marketing
Should you do PR for Your Company?
B2B Sales the Smart Way
B2B Sales Vs. Retail. There is a Difference.
Sell the Experience, Not the Product
Match B2B Customers to Other Corporate Clients
Be an Expert in Your Corporate Client's Field
Business Development for Winners
Smart Strategy for Getting New Business
Find a Partner
Sales Stars Develop Original Ideas
In Business Development, You Don't Have to Invent Something
Lead Generation
Borrowed Trust
Give Something Back
Social Skills
Being Present for Your Customers
Don't Over Communicate
Be a Great Conversationalist
Stick to Sales and be a Winner
Be a Great Listener
Smart Sales Executives Have High Emotional Intellegence
How to Stop Being an Anxious Sales Person
What to do When You Make a Mistake
Be a People Pleasers–Just Don't Over do it.
Successful Sales People Have High Self Awareness
You Need Honest Feedback and Fresh Ideas
Go Small or Go Home
Sales Funnel
Getting Your Customer into the Sales Funnel
How to get an up-sale
Personal Note
What I Learned From Some of the Best Communicators in the World