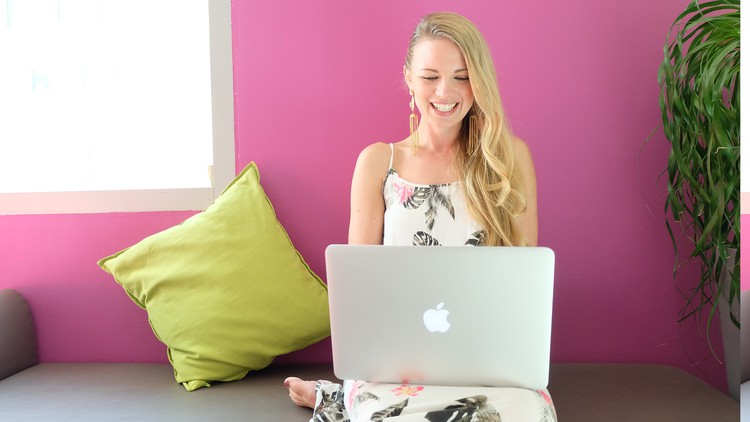 Nmap – Network Scanning – Nathan house – Ethical hacking – Networking – Nmap course
What you will learn
Nmap and Network Mapping
OSI Model
Port and Access Port
Three-way Handshake
Scanning Target
Scan Result
+30 Type of Scan in System Administrator, Ethical Hacker
Detect the Operating System
Find the Owner of The Website
Everything About Verbosity
Packet Tracing
How to Do TCP and UDP Scanning
Traceroute, IP Protocol Ping
DNS in Nmap
Port States Recognized by Nmap
Time Optimization
Scripting Engine
Location with Scripts
Different Script from NSE Documentation
Everything About Evading Firewalls
Spoof Mac Address
Auditing Web Servers
And much more in Nmap
Description
The Complete Nmap Ethical Hacking MasterClass: Nmap – Network Scanning – Nathan house – Ethical hacking – Networking – Nmap Course
Nmap ("Network Mapper") is a free and open-source utility for network discovery and security auditing. Many systems and network administrators also find it useful for tasks such as network inventory, managing service upgrade schedules, and monitoring host or service uptime. Nmap uses raw IP packets in novel ways to determine what hosts are available on the network, what services (application name and version) those hosts are offering, what operating systems (and OS versions) they are running, what type of packet filters/firewalls are in use, and dozens of other characteristics. It was designed to rapidly scan large networks but works fine against single hosts. Nmap runs on all major computer operating systems, and official binary packages are available for Linux, Windows, and Mac OS X. In addition to the classic command-line Nmap executable, the Nmap suite includes an advanced GUI and results in the viewer (Zenmap), a flexible data transfer, redirection, and debugging tool (Ncat), a utility for comparing scan results (Ndiff), and a packet generation and response analysis tool (Nping). (Nmap org's definition of Nmap)
We did this course to teach you everything about theory, use examples and projects to deliver you the concept of Nmap better. We wouldn't bombard you with a lot of theory. We do our best to teach everything as an example.
By taking this The Complete Nmap Ethical Hacking MasterClass you will be able to:
What network is it? How does it work?
What OSI model is? How does it work?
What is a port? How do we get access to the computer using a port?
What three-way handshake is? How does it work?
How to choose the target to scan?
How to log the scan result in all types of files that Nmap supports?
More than thirty types of scans you need to learn as a system administrator, Ethical hacker.
How to detect the Operating System?
Find the Owner of the Website?
Learn everything about verbosity
Learn Packet Tracing
Learn how to do TCP and UDP scanning?
Learn Traceroute, IP Protocol Ping?
Using someone's DNS?
Learn everything Port states Recognized by Nmap?
Learn about everything about Time Optimization
What is a Scripting Engine?
Finding someone's location with scripts
How to use d Script from NSE documentation.
You will everything about Evading Firewalls.
Learn how to spoof mac addresses.
You will learn to audit the webserver.
So don't hesitate anymore,
Join us now to make new experiences with The Complete Nmap Ethical Hacking Masterclass today!
This Nmap course is ideal for anyone searching for more info on the following: Nmap – network security – Nathan house – ethical hacking – nmap course – networking. Plus, this course will be a great addition to anyone trying to build out their knowledge in the following areas: Network Scanning – Network Security – Ethical Hacking.
English
language
Content
You Can Master Nmap Today
You Can Master Nmap Today Promo
Remainder – You Can Ask Anytime!
Remainder – Join Your Facebook Community! It Is All Yours!
Nmap Basics
Installing Nmap on Windows
Installing Nmap in Linux
What Is Network?
OSI Model
Three Way Handshake
What Is Port?
Top 20 (Most Commonly Open) TCP Ports
Top 20(Most Commonly Open) UDP Ports
How to Choose the Target
Nmap Default Scan
Service Version Scan
Output Result in Text File
Output Result in XML File
Logging Scans
Specified Scan Ranges
The Reason Flag
Nmap Advance
Exclude Specific Target (1)
Host Detection Method
Ping Agnostic Scan
Scanning UDP Services
Special TCP Scan
Operating System Detection
Increasing Verbosity in Scan
Packet Tracing
Find the Owner of The Website
Top Port Ping Scan
Host Detection Method
Guessing OS
Discovery Options
Introduction to Discovery
Disable Ping
Ping Scan
TCP SYN Ping Scan
TCP ACK Ping Scan
UDP Ping Scan
SCTP INIT Scan
ICMP Echo Ping
ICMP Timestamp Ping
ICMP Address Mask
IP Protocol Ping Scan
ARP Ping Scan
Trace Route
Reverse DNS Resolution
Using Someone's DNS
Introduction to Port Scanning
Enabling Version Detection
Improving UDP Scan with Version Detection(2)
Port Scanning Methods Supported by Nmap(3)
Port Selecting Example Part One (4)
Six Port States Recognized by Nmap (5)
Window Scan Maimon Scan (6)
Optimisation
Customized Host Group Sizes (1)
Increasing and Decreasing Parallelism (2)
Timing Optimization (3)
Timing Related Options (4)
Dealing with Stuck Host (5)
Delaying and Increasing Probe Rate (6)
Time to Live (7)
Nmap Scripting Engine
NSE Introduction
NSE Documentation
Choosing Script According Nmap or Cat(3)
Finding Location of Someone with Script (4)
Running Nmap Scripts
Tracing Script
Using Expression
Avadding Firewalls
Maximum Transmission Unit (1)
Decoy
Add Extra Data to Packets (3)
Randomize Hosts
Mac Spoofing
States Progress
Auditing Web server
Find http Support Methods (1)
Checking http Proxy (2)
Find out About Directory in Webserver (3)
Conclusion
Congratation
We Are Open to Any Suggest to Improve the Course to Serve Better!