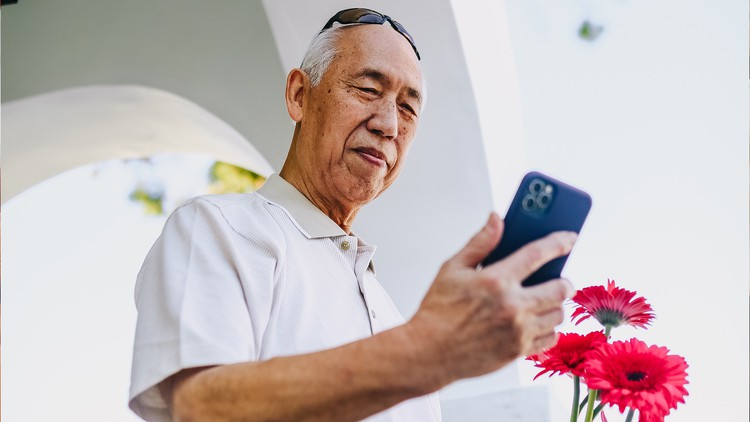 Accessible digital training for aging adults and beginners
What you will learn
What device should you purchase or use
Navigate the internet and websites safely
Navigate social media platforms
Use email and apps across your devices
Online security, safety and privacy
Description
Staying Connected – Bridging Digital Gaps
In 2022 the digital and physical worlds are almost indistinguishable yet many individuals are having difficulties staying connected. This four-part course provides accessible training for aging adults and those who want to participate in their digital community but lack technological skills. The workshop consists of the following parts
1. Devices(Desktop, Mobile and Tablet),
2. Email, Apps
3. Websites, Internet and
4. Social networks
As technology continues to rapidly expand many aging adults are being left behind. This was made extremely prevalent during the COVID-19 pandemic. Many aging adults want to join and be part of online communities. However, many are intimidated or overwhelmed with technological barriers. Aging adults have even created digital accounts but are underutilizing their digital resources. This is not due to their lack of interest but rather lack of know-how and tech-savviness.
According to the Canadian Internet Registration Authority (CIRA), nearly 3 out of 4 Canadians spend at least 3 to 4 hours online each day.  These experiences can be very positive if there is ease of use and the complete opposite if not.  Adults 55+ are surfing the Internet using mobile devices. Their use has drastically increased from 24% to 57% between 2015-2019 and continues to grow. The COVID-19 pandemic has changed the world forever and the impacts of it will continue to show their ripples. One of these changes are the rapid technological advancements; pair this with the sudden rise in use and you've got a recipe that leaves aging adults vulnerable to being left out of the conversation. "Older adults are experts in their lived experiences and can identify the potential barriers to technology adoption and use." –  Shengzhi Wang This age-friendly four-part workshop teaches all the fundamentals of digital platforms, websites, social networks and email/apps.
This project was supported in part by a Centre on Aging University of Manitoba Age-Friendly University Initiative Fund 2021-2022
Age-Friendly Hub on the UManitoba website
English
language
Content
Introduction
Introduction & Course Outline
Technology literacy (Terminology)
Devices, Purchase Decision & Utility (Desktop, Laptop, Tablet and Mobile)
Device Categories
Apple vs. Android vs. Windows
Connecting Devices
Display/Accessibility
Personal Assistants
Privacy & Security
Purchase Decision
Apps/Software/Email
App Stores
Video Communicating
Email
Privacy & Security
Internet and Websites
Browser Selection
Adblockers
UM Website & Pages Intro
UM Website & Pages
Privacy & Security
Social Networks
Overview
YouTube
Facebook & Instagram
TikTok
Twitter
LinkedIn
Others
Privacy & Security
Congratulations and thank you