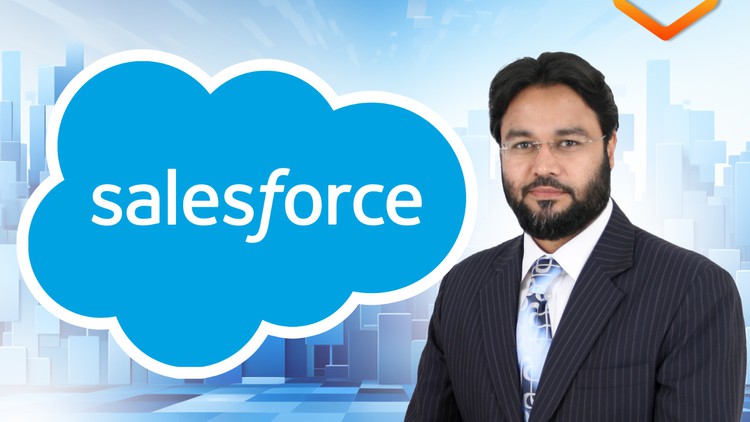 Take your first step into CRM world and Salesforce ecosystem and gain confidence to navigate into Salesforce
What you will learn
Salesforce Career Paths, Roles and Job Demands
Creating FREE Salesforce practice Account for life
Navigating into Salesforce User Area smoothly
Navigating into Salesforce Setup Area smoothly
Description
Welcome to my FREE Salesforce Fundamentals Course, designed for anyone eager to embark on their CRM and Salesforce journey. While this course serves as an introduction, within just under 2 hours, you will acquire a wealth of knowledge that will provide you with a significant advantage when you decide to delve into more advanced, paid Salesforce courses. I've designed this course to tackle fundamental concepts that often pose challenges for learners as they begin their Salesforce learning journey.
In this course you will learn:
1. What is Salesforce?
2. How it is being used by various industries?
3. What are different Salesforce Career paths and Job Roles?
4. How to setup up your FREE Salesforce account?
';
}});
5. How to Login and Navigate into Salesforce CRM end user area?
6. How to Login and Navigate into Salesforce Setup area and configure some basic settings?
Either you are an experienced IT Professional OR Non-IT person, this course will give you some key points about Salesforce and CRM world.
Either you want to become a Salesforce Developer, Admin, Consultant or Architect in the future and seeking some basic knowledge about Salesforce, you will find value in this course.
Get ready for a rewarding learning experience!
Chapter 1: Introduction
Course Introduction, Course Level, What is included in this course?
Faisal Intro – What does qualifies me as your instructor?
Chapter 2: What is CRM and Salesforce? Career Opportunities
What is a CRM and Its implementation to various industries
Why Salesforce and Salesforce Job Market Demand
How companies use Salesforce
Salesforce Roles
Salesforce Career Paths
What is CRM and Salesforce? Career Opportunities: Quiz
Chapter 3: Creating Salesforce FREE Account (Must complete)
Creating Salesforce Account, Login and Logout
A quick tour to Salesforce Setup and End User Area
3.3 Exercise
Creating Salesforce FREE Account : Quiz
Chapter 4: Navigation to Salesforce User Area and Setup
Introduction to chapter
User Interface
Exercise
Managing Records – Introduction
Creating and Editing Records
Deleting and Undeleting Records
Managing related records
Exercise
Search, Sort, Filter
Managing List Views
Modifying List Views
Split List View
Kanban List View?
List View Challenge
Intro to Setup
Setup Menu, Quick Find and Object Manager
What is a Salesforce Org
Company Information
Discovering Salesforce Users
Exercise
Configuring Login Access Policies
Configuring Session Settings?
Exercise
Conclusion
Navigation to Salesforce User Area and Setup :Quiz
What's Next
Congratulations and What's Next
BONUS LECTURE