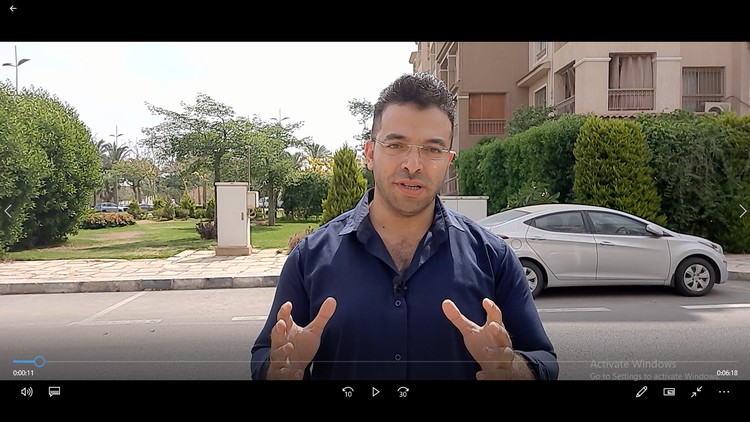 Highly prepared and organized course to make physics easy to understand (using white board and power point)
What you will learn
You will learn the basics of physics
Well prepared and organized course
you have to solve a lot of problems for every lesson
You can solve online exams easily
Description
This is a free course to teach some basics of physics
Understand the 2 primary system of units and how to use dimensional analysis to convert between them.
Learn the concept of vectors in a 2-dimensional plane and how to combine them to obtain their resultant vector.
Learn how to represent  physical qualities.
Learn how to identify the measuring units using dimensional analysis .
Learn the difference between fundamental and derived physical qualities.
Learn how to solve problems about standard formula.
MASTER THE COLLEGE PHYSICS/AP PHYSICS NOW!
This course is just a demo to take your opinion and if you have any idea to enhance the video and see your reviews and ratings
THIS COURSE IS PERFECT FOR SAT/ACT/GCE A LEVEL TEST PREP!
_ I have explained the lessons using white board then recap using power point.
-There is solved problems after each explained part.
-Solving problems step by step.
-resources for explaining and problems about dimensional analysis and standard formula.
You'll also find a summary as a PDF file taken from my favorite book which I will provide the link to, these summaries are included in the last course lecture of every section as a resource. The exercises PDF files are included in the practice exercises lectures.
English
language
Content
Dimensional Analysis and Standard Formula
Dimensional Analysis explained
Important notes about dimensional formula
Dimensional Analysis illustrated
Dimensional Analysis Recap (using powerpoint)
Dimensional Analysis Problems
Multiples and fractions of units in the international system