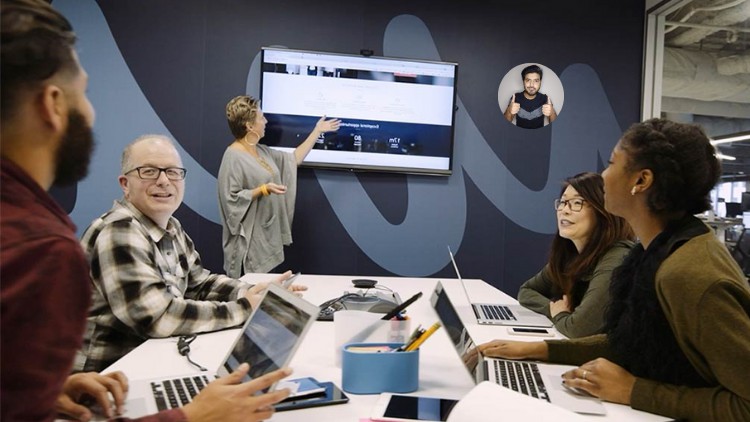 In Hindi ~ Learn How I am earning in dollars from U.demy by uploading and selling courses sine 2018
What you'll learn
promoting udemy courses at autopilot
Description
Would you like your own e-learning course business where you make money while you sleep?  I have launched over 30 Udemy Courses with 750K Students and more than 3800+ Reviews, I will teach you exactly how I build my passive income empire from scratch on Udemy since 2018. If you are good at anything and can teach it to other people then this is for you.
Get ready to build a passive income stream through Udemy and follow my secret strategy to success! All course content is in Hindi/Urdu and topics  covered include : 

My Udemy Earning, Courses, And Income Potential!
1 – Udemy Overview
2 – Instructor Dashboard (My Courses)
3 – My Monthly Passive Income From Udemy.
4 – Make Money On Udemy With 4 Ways (Organic, Promotions, AD Program, Affiliate Program)
5 – Instructor Profile And Course Strategy
6 – What Makes Your Course A Winner
7 – Finding Inspiration To Start On Udemy
8 – Build Your Brand On Udemy
9 – My Mindset Leads Success On Udemy
10- How To Withdraw Your Udemy Earnings
Getting Started With No Talent Free Tools
11 – Installing And Using LOOM
12 – Exploring Loom Features
13 – Recording Your First Video With Loom
14 – Editing Your Video In Loom
Course Creation: Professional Video Editing (Camtasia)
15 – Camtasia Intro And Essential Components
16 – Screen Recording Dimensions And Best Audio Settings
17 – Quick Editing Using Essential All Tools (Split, slicing, transitions, annotations, animation, behavior)
18 – Essential Project Settings. (Project/ canvas settings, scalings)
19 – Fixing Audio Using Tools. (Mixing, noise removal, in/out fading, best audio settings)
20 – Adjusting And Mixing Background Tracks Like Pro
21 – Using Jumpcuts, Clip Speed And Audio Editing.
22 – Voice Narration Dubbing And Audio Levels.
23 – Using Interactive Animations.(Zoom, Pan)
24 – Recap Of Things Your Learned 
25 – Recording Camtasia With Loom
26 – My Editing Style And Content Planning Strategy
27 – Finalizing Your Video Into Parts And Best Export Setting
28 – Improving Exported Videos Using Blur Tool Effectively
29 – Content Branding And Effects To Make Videos Look Professional
30 – Final Touches
Building Perfect Course For Passive Income
32 – Uploading Your Videos To Cloud Drive For Instant Access.
33 – Udemy SEO, Niche Research, Keywords Hunt Competition Analysis
34 – Preparing Your Course Landing Pages (Course Creation)
35 – Creating Lectures, Sections And Uploading Videos
36 – Completing Course Landing Page Effectively
37 – Creating Lectures Of Training
38 – Course Thumbnail With Canva From Scratch
39 – Setting Course Messages For Intro And Completion
40 – Course Pricing Strategy
41 – Writing An Awesome Course Description With No Hassle
42 – Publishing Your Training
Course Marketing: Getting Thousands of New Students
43 – Updating Course Content To Increase Organic Sales.
44 – Udemy Promotional And Educational Emails To Existing Students.
45 – Improving New Approved Course (My Recommendations)
46 – Organizing Course Content Into Sections
47 – Course Promotions (DIRECT, COUPONS)
48 – How To Get Thousands Of New Students(Secret Strategy)
49 – Running Promotional And Educational Message To Existing Students
50 – Find Free Course Communities To Promote Courses Without Spam
51 – Getting Reviews, Reporting Bad Reviews, Getting Certificates
52 – How Udemy Review System Works

Remember my own Udemy instructor profile is an example of what you can do aswell to make money while you sleep.
Join this comprehensive and practical training and earn a passive income every month on autopilot!
Who this course is for:
Anyone who wants to make money
Anyone who wants to teach on udemy
Anyone who want to making money with online courses
नेपाली
language