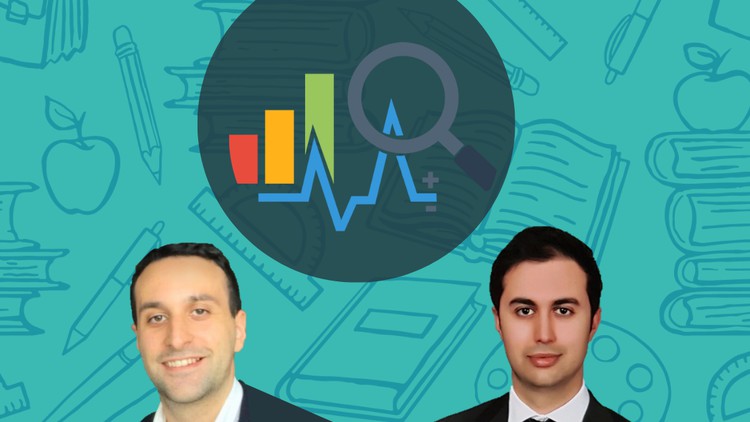 Learn a Unique Strategy to Use Moving Average Crossovers on Your Trades
What you will learn
Moving Average Definition
How to Add Moving Averages on Graphs
Unique Moving Average Strategy
Where to Open & Close Positions
Description
In trading world, the confusion is inevitable since there are thousands of indicators in the market. Success only comes to the ones who can make it simple and consistent.
Moving average trading is a way of simplifying the process. It simply smooth out the price. By focusing on the intersections of two Moving Averages, it is possible to perform successful trades.
The main aim of trading is the catch the big trends to make profit. The intersections shown in this course are the possible signals of trend changing. If it is learnt well and applied consistently, it will scale up your trading success.
With this unique strategy:
You don't need to give your effort to understand the complicated indicators.
You will only check two moving averages lines and follow the instructions.
You can be able to trade even if you don't have any technical analysis background.
It is very simple to apply the instructions since they are very clear and easy to understand.
As two professional traders, we believe that the simplicity is the key for long term success. In this course, we tried to present you a strategy with the simplest and most effective way possible.
So let's start! The market is waiting for you!
English
language
Content
Introduction
Definition of Moving Average
The Strategy
The Strategy – Part 1
The Strategy – Part 2
The End
The End
Bonus Lecture
Additional Analysis
ETHUSDT & XAUUSD Analysis