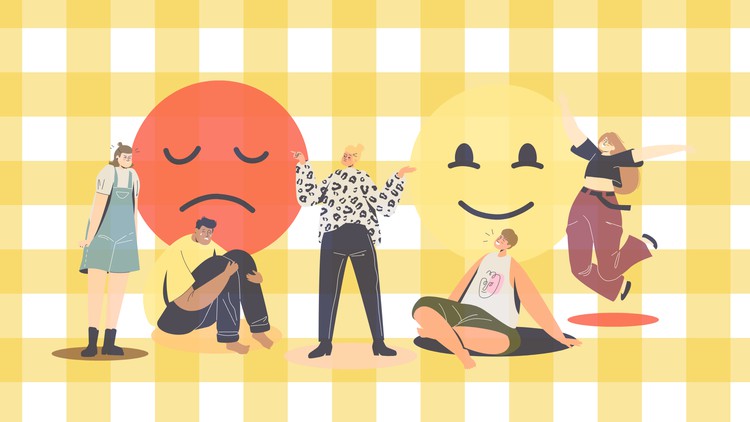 Emotional Intelligence, Energy Healing, Chakra, Self-awareness, Self-Esteem, Coaching Sessions, Inner child work
What you will learn
Connect to your emotional body
Heal your deep seated wounds
Feel your emotions & Master your feelings
Learning how to feel
Feeling rather than reacting
Grow self-awareness & mindfulness
Transform in an innovative way
Heal fears anger anxieties worries deeply
Find out the root cause of your emotions
Break the negative emotional cycle
Description
Emotions are the compass of your life. It shows you where your frequencies are at. Mostly we try every means to avoid feeling our emotions. Suppressed emotions are unhealthy for our body mind and spirit. It is stored in our body cells and manifests itself as a disease. We can't stress enough how important to feel and manage your emotions.
Traumas, depression, and broken-hearted emotions are really difficult to handle. Positive thinking is not able to heal the root cause of it. Sometimes we feel like we tried so many times. We have been hurt for so long. We don't know if we could ever be healed. The task of rebuilding ourselves is overwhelming. We do not know why the feelings keep cycling. Things keep happening again and again and we do not know why. We don't know how to access and heal. It seems like we are stuck in a cycle.
To effective manage our emotions, we need to learn how to feel our emotions, especially the suppressed ones that were from our childhood traumas. We need to search for the seed pattern which happened in the first 7 years of our lives. They are related to your chakra. If you have emotions that are suppressed, it affects every area of your life.
In this course, we will get in touch with your feelings. We work with our bodies and emotions. We feel our emotions rather than reacting to our emotions. We look within. We find out the root cause and straight go to the healing. We transform our anger and deeply heal the pain's hurts. These are all innovative ways to heal. Keep an open mind to receive a new perspective.
In this course, we will
Learn to feel our emotions
Connect with your emotional body
Transform your feelings in an innovative way
Heal fears anger anxieties worries deeply
Find out the seed pattern
Break the emotional cycle
Deeply transform your life
Honor your emotional system
Embrace your life lessons
Birthing a new you
Self-acceptance & self-love
Nurture yourself 100%
Love yourself deeply
and much more
One needs to give the emotions that are trapped within the psyche a portal to express. This is a huge step for you to master your emotions, heal your past, and move forward in life completely. We need to acknowledge our feelings and give love to fully heal. In healing by finding out the root cause, we heal the emotions in a transformative way. This will result in remarkable recoveries, happy life, and health that you have never imagined.
English
language
Content
Introduction
Introduction
Emotions create your future
Why you need to feel?
Emotion Range
By product of feeling
How do emotions work?
How do emotions work?
Fears & Anger
Stages of Emotions
Preparation Stage
Introduction
Relaxation Meditation
Afterward
Create A Safe Place
Importance of creating a safe place
Create a safe place meditation
Afterward
Working with emotions
Choose a problem
Mind Disturbance
Meditation Intro
Feel Your Emotions Meditation
Afterward
Importance of Grounding
Grounding Meditation