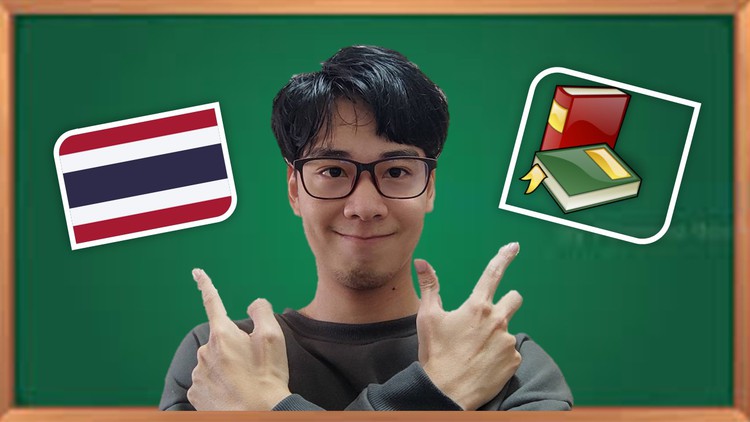 How to read Thai from ZERO
What you will learn
Read Thai consonants
Read Thai vowels
Read Thai words
Read Thai words with tone mark
Read new words by your self
Description
Hello, Everyone! My name is FAM and I make this course because a lot of my students fail in learning Thai language by reason of time and limitations. In this course, you are going to learn how to read Thai step by step and do a lot of activities to make sure that you would understand the context and use Thai correctly.
I would like to save your money and time as much as possible, that's why we created this class by using the most important information and topic to become the fastest and easiest basic Thai reading course.
After you finish the course, you will be able to:
';
}});
Read word with consonants only
Read word with consonants and vowel
Read word with consonants, vowel and tone mark
Read Thai sentence
Read the word you have already known
Read the word you have never known
The class is going to improve your Thai language reading and save a lot of time!
Are there any course requirements or prerequisites?
Computer, laptop or smart phone with high-speed internet.
A pen and paper (optional).
Who this course is for:
The course is for a beginner who would like to read Thai without any basic Thai reading skill.
This course is also for learners who want to learn the fundamental of Thai reading and make their progress faster.
For a person who need to finish Thai reading very quickly.
Read consonants
Introduction and set the goal
Thai consonants ก-ฮ
Things you must know before you learn to read
Read Thai word by 2 consonants
Read Thai word by 3 consonants
Read Thai word by 4 consonants
Read words with vowels
Read vowels
Read words by a consonant and a vowel
Read words by 2 consonants and a vowel
Read words with tone
Read words by 2 consonants and a vowel with tone
Learn to read Thai naturally
Read the words you have already known
Read the words you have never known
Read basic sentences and the goal