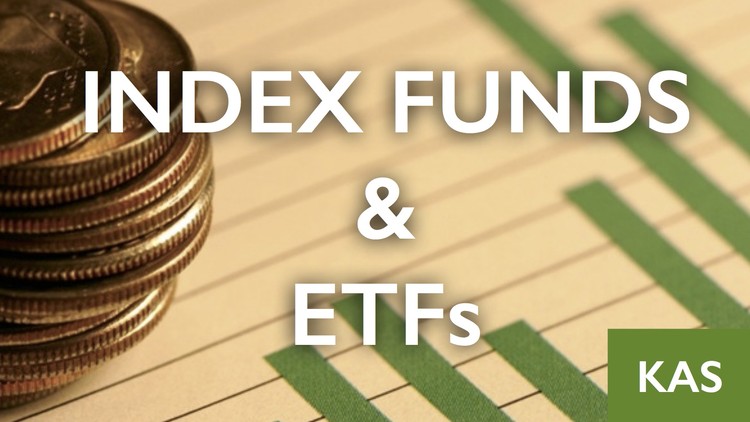 A comprehensive guide to investing in Index Funds and ETFs
What you will learn
Choose the right type of investment for you : Index funds or ETFs?
Organize your finances and allocate funds to invest in ETFs and Index funds
Invest in Index funds or ETFs even if you don't have any savings
Find the right type of index fund to suite your requirements
FInd the best ETFs for you out of the 1000s in the market
Compare and find the best online broker to buy ETFs
Buy ETFs without paying any commissions
Description
Learn everything you need to invest in Index Funds and ETFs!
First learn stock market basics through simple examples to set the foundation.
Then follow the step by step guide to investing in ETFs and index funds to make your first investment and then follow it up with a re-investment scheme.
Learn how you can invest even if you have no savings at the moment.
No experience related to stock market or investing needed.
';
}});
…………………………………………………………………………………………………………………………………….
The first section will give the novice investor a look into the stock market.
After laying the foundation, I will take you through the 7 steps of investing in ETFs and index funds. This is a practical guide and will give you the exact path to make your investment. Follow every step and you will be confident about making your investment and re-investing.
I reveal EVERYTHING I know through 4+ years of experience in investing, coaching and researching on the subject. I will continue to add extra content to the course at NO cost to you at all. You can ask any question and I will be happy to answer.
See you inside the course! Good Luck!
Stock Market Basics
Introduction
Stock Exchanges
Stock Price
Investors and Speculators
Risk and Diversification
Stock Market Basics
Indexing Basics
Stock Averages and Indexes
Mutual Funds
Active Funds vs. Index Funds
ETFs
Indexing Basics
Step 1
Learn about Index Funds and ETFs
Step 1
Step 2
Organizing your finances
Collecting funds to invest
Step 2
Step 3
Choosing between Index Funds and ETFs
Step 3
Step 4
Choosing the right type of Index Fund/ETF
Step 4
Step 5
Choosing the right fund company to buy index funds
Selecting an online broker to buy ETFs
Step 5
Step 6
Making the investment
Step 6
Step 7
Re-financing your investment
Step 7
Bonus Lectures