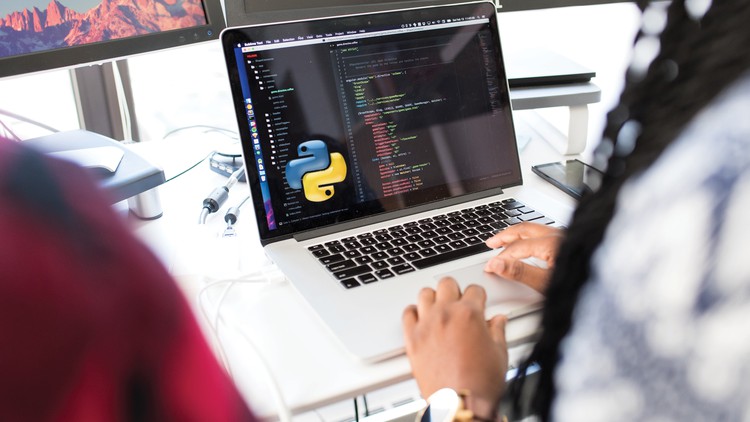 Become a Python Programmer
What you will learn
Build a complete understanding of Python from scratch.
Learn how to use Python professionally.
Understand how to use both the Jupyter Notebook and create .py files.
Learn Object Oriented Programming.
Description
Would you like to be a Python Programmer, and get your first programming job?
This course is the most comprehensive and straight-forward course for Python programming language. And it most importantly it will be constantly updated. Every minute of this course is packed with valuable information. Hence, we won't be rambling around because we value your time.
Python is one of the fastest growing programming languages on the planet and it is also anticipated to be one of the most popular programming languages in the future as well.
So, whether you want more automation, you want to develop games or get involved in artificial intelligence, Python can help you build anything you can think of.
Thus, it's your time to take advantage of a loads of job opportunities that are available for python programmers out there.
This course is for you! It doesn't matter you have never programmed before, or if you already know the basics, if you are a programmer switching languages to Python, or just want to learn more about Python features.
It will teach you Python in an easy and practical manner and every lecture comes with full coding notebooks.
So what are you waiting for? Enroll now and learn one of the highest paid and most requested skills.
English
language
Content
Python Programming
Installing Python
Introduction to Data Types
Variables
Strings
Indexing and Slicing
String Methods and Formatting
Lists
Tuples
Booleans and Sets
Comparison and Chaining Operators
If, Elif and Else
List Comprehensions
Introduction to Functions
Logic Statements in Functions and Tuple Unpacking
Cups Game – Combining Functions
Arguments and Keyword Arguments
Map and Filter Functions
Lambda Expressions
Classes and Attributes