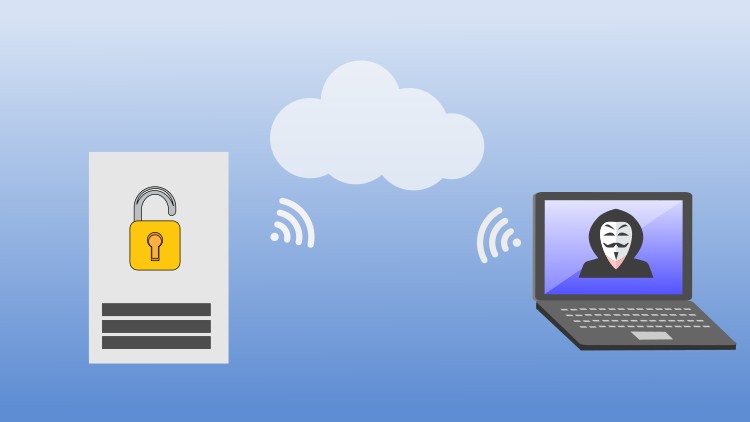 Fun way to learn ethical hacking by playing online hacking games – hacking real websites legally
What you will learn
☑ Hacking Admin Passwords
☑ Hack Bank Accounts to Transfer Money
☑ Stealing email mailing lists
☑ Tampering voting page to alter ranking
☑ Hacking website database
☑ Recovering and repairing defaced website
☑ Hacking school website to alter school grades
Description
If you want to learn ethical hacking the fun and easy way like playing a computer game, then this course is for you. There exists on the Internet several websites which allows people to hack and learn hacking.  These websites typically have different levels from easy to advanced. By hacking each level and gradually levelling up, you will learn hacking.  Traditionally, ethical hacking is taught by installing virtual machines on your PC and hacking the virtual machines inside your PC. This way of learning hacking can be pretty boring as there are no challenges or rewards. Also it can be quite laggy unless you have a high end machine. In addition, some people find learning Linux and installing virtual machines too troublesome.
In this course, I will show you an alternative way, which is more fun and where you will enjoy the thrills of hacking real websites legally and solving each level and going from easy and gradually to more advanced levels – just like paying online games.  The website we will be hacking is HackThisSite!! which is a popular hacker's playground where hackers play hacking games reminiscent of CTF (Capture the Flag) and learn at the same time. However, without some help and guidance you will find it quite challenging. Hence this course. I will walk through each level from Basic to Realistic
You do not need to go through the hassle of installing virtual machines  or Linux on your computer. All you need is a PC. In this course I am only using a Windows PC to do hacking.
Great way to learn Web Development & Information Technology (IT):
If you had always wanted to learn HTML, Javascript, PHP, MySQL, etc, what better way than to learn how to hack. So, I invite you to learn to hack and in the process, you will also learn web development and IT. This is much more fun & exciting than learning it the traditional way – the boring way through formal IT courses and books. You will be killing 2 birds with one stone, i.e. learning how to hack and also learn IT.  So let's get started in your journey of hacking to learn.
Bug Bounty:
Last, but not least, the site creators of HackThisSite encourage you to literally hack their site  to explore the security of their site and they will reward those who responsibly disclose their exploit with an entry into the HackThisSite hall of fame.
This course is backed by a 30-day money back guarantee.  So, go ahead and enroll in this course now and start hacking the fun and easy way!
English
Language
Content
Introduction
Introduction
Signing up for a free hacking account with HackThisSite.org
Basic Missions
Basic 1 (Code exposure vulnerability)
Basic 2 (PHP read failure vulnerability)
Basic 3 (Hidden input type exploit)
Basic 4 (HTML code tampering using Google developer tools)
Basic 5 (Exploiting HTML code to email password to us)
Basic 6 (Cracking encrypted password by analyzing output)
Basic 7 (Remote linux command injection attack)
Basic 8 (Remote SSI command injection attack)
Basic 9 (Remote directory traversal vulnerability)
Basic 10 (Cookie tampering exploit)
Basic 11 (Apache directory listing vulnerability)
Realistic Missions
Realistic 1 (HTML Select options exploit)
Realistic 2 (SQL Injection Attack to bypass login forms)
Realistic 3 (PHP Write Vulnerability)
Realistic 4 (SQL Injection Attack to hack email lists)
Realistic 5 (Directory Traversal Exploit to hack admin password)
Realistic Mission 6 (Cryptanalysis)
Introduction to Realistic Mission 6
Installing node.js and Visual Studio Code
Getting started with node.js
Reverse engineering the encryption
Coding a decryptor
Realistic Mission 7 (Apache htpasswd vulnerability)
Realistic Mission 7 (Apache htpasswd vulnerability)
Realistic Mission 8 (Hacking Bank Account and Transferring Money)
How to use SQL Injection, cookie tampering & form manipulation to transfer money
Realistic Mission 9 (XSS attacks)
Using XSS Attacks, directory traversal and cookie tampering to transfer money.
Realistic Mission 10 (Changing school grades by exploiting form action)
How to exploit form action, tamper cookie and user agent to alter school grades
Bonus Lecture
Bonus Lecture