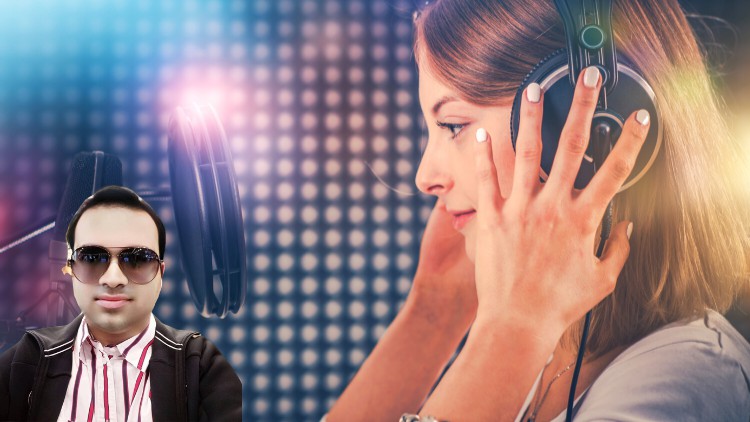 Leverage the full power of Artificial Intelligence to automatically remove background noise from audio and video
Description
Background sounds such as fans, people talking, cars or trucks moving by, the buzz from defective audio wiring or other ambient noises that shouldn't be in your movie are all examples of audio noise. Your viewers and listeners will be distracted from the crucial information provided by the individual speaking in your video – if the audio is too loud too. When it comes to crafting a decent video, solid audio goes a long way. We must really understand that good sound can greatly impact how viewers or listeners experience content. Having background noise in your video or audio may actually serve to be a hindrance to listeners and viewers as it takes away the ability to enjoy and experience the content fully.
Outside, can you hear heavy trucks or other traffic? How about the heating and cooling systems? Is the fan turning on and off audible? Can you hear what your coworkers or others are saying in adjacent rooms? Is the fluorescent lighting making a noise?
These are just a few examples of the types of noises that can appear on your voiceover during recording and it's high time to remove them to make your recordings sound professional.
This course has a solution to the above problem and you've arrived at the right place. You must be thinking that fixing audio or video background noise has to be difficult or time-consuming – but in fact, it's not!
Want to learn how to make your audio and video recordings studio-quality and prevent noisy distractions around you utilizing the power of Artificial Intelligence to the max potential?
This brilliant, engaging and mind-blowing tutorial course on Udemy titled "Learn Audo Studio: AI-Powered Noise Cancellation Tool" created by "Digital Marketing Legend Srinidhi Ranganathan", you will learn about using Audo Studio for background noise removal and studio-level audio processing. You will realize that Audo Studio can automagically remove background noise from your audio or video recordings like restaurant chatter, dog barking, street noise, background noise etc.
By learning this course, you will be familiar with using Audo Studio for removing background noise from your audio or video recordings that will help to polish your audio to the maximum level. What's more? We will also teach you to automatically adjust volume levels for the most pleasant sound using the tool! If you are a content creator, jump in as this is the right course for you!
Enroll Now and let's start booming some magic right away!
English
Language
Content
Learn Audo Studio: AI-Powered Noise Cancellation Tutorial
Introduction to the Course on Audo Studio
Audo Studio Supported File Formats
Audo Studio – Complete Tutorial Walkthrough
More Background Noise Reduction Tips
Benefits of using Audo Studio to create Acapella recordings
Earning Secrets for Audio Service Providers
Bonus Lesson