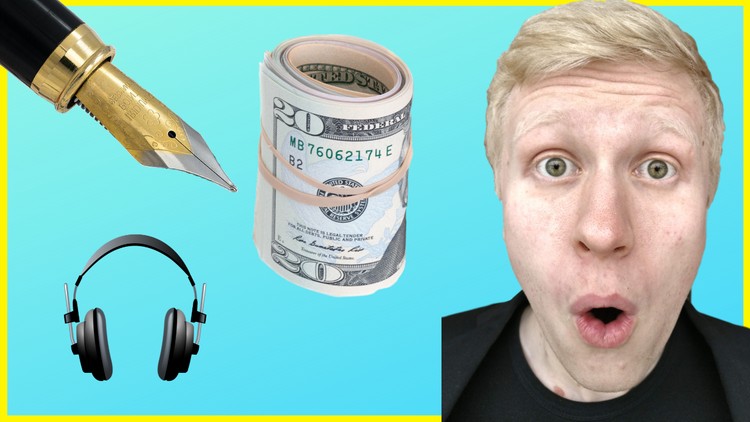 Learn many PROVEN Ways to Make Money Online. Even 1 Strategy Will Pay Your Course Price Back!
What you will learn
☑ Learn Over 47 Different Ways to Make Money Online in 2021!
☑ Learn the Money-Making Strategies That Have Worked for Me!
☑ See the BEST Websites for Making Money Online in 2021!
Description
Imagine having the FREEDOM to make money just by using your smartphone or laptop.
That's what I've been doing already for several years and now I have a privilege to help YOU too.
In this course, I'll show you +47 ways to make money online.
Learn just 1 strategy to make money and you'll earn your course price back. The rest will be pure profits for you!
Over the course of years, I've helped 1,000's of ordinary people to start their 'Make Money Online' journeys and you'll be the next one.
Get started with the course and pick your strategy to start making money online.
I'll see you inside!
– Roope "Sharing the blessing of making money online" Kiuttu
PS. If you need any help, you can contact me personally on my YouTube channel called "Learn to Make Honest Money Online".
I read all your comments personally and I do everything that I humanly can to help you to succeed.
English
Language
Content
Introduction
Introduction – 15 Websites to Make Money Online in 2020
3 Easy Money Strategies (Note! Easy Strategies Don't Pay as Much As Others!)
7 Easy Ways to Make Money Online
Making Money with Online Surveys – I spent 200 Hours Doing This!
Make Money for Sharing Your Internet Connection
Make Up To $30/Hour Chatting Strangers!
Make Money Typing What You Hear
5 Options to Make Money Typing What You Hear
16 Reliable Options to Work From Home!
7 Ways to Make Money Online as a Language Lover
9 Companies That Are ALWAYS Hiring For Work From Home Jobs (Up to $30/HOUR!)
7 Online Business Models – Make +$5,000/Month
7 Ways to Make Money +$5,000/Month Online
Make Money Writing Online!
How to Make +$100 Per Day Writing Words Online
Make Money Reading Words (How I Made Up to $210 in 3 Hours!)
The Website I Used to Make up to $70/Hour by Reading Words!