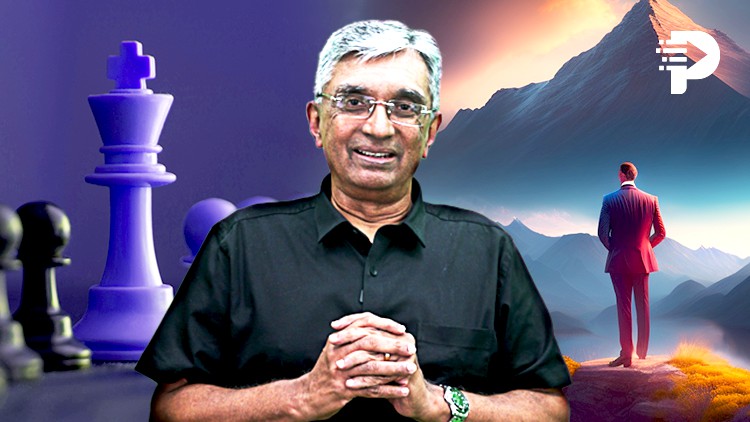 Unleash Your Potential: Learn to Lead with Vision, Foster Positive Culture, leadership techniques and Personal Branding
What you will learn
Understand Leadership Principles: Students will grasp fundamental leadership concepts and attributes of transformational leadership.
Develop a Leadership Vision: Students will learn to create impactful leadership visions, distinguishing between vision and mission.
Foster a Positive Work Culture: Students will learn to overcome challenges in modern companies and create a positive work culture.
Master Personal Branding: Students will learn to define and create a unique personal brand, distinguishing themselves from others.
Manage Self Consistently: Students will acquire skills to manage themselves over time, maintaining consistency and understanding their core purpose.
Description
Unleash your leadership potential with "Leadership Mastery 2023: Transform, Inspire, and Succeed", an insightful and comprehensive online course on Udemy. This course, instructed by Jayesh Chakravarthi, a leadership veteran with over 30 years of experience, is your guide to becoming a transformational leader.
What you'll learn:
– Leadership Principles: Grasp the fundamental concepts and attributes of transformational leadership, taught by an industry veteran.
– Leadership Vision: Develop impactful leadership visions, learning to distinguish between vision and mission to guide your team effectively.
– Positive Work Culture: Learn to navigate the challenges of modern companies and foster a positive, inspiring work culture
– Personal Branding: Master the art of personal branding and carve out a unique identity that sets you apart in any professional setting.
– Storytelling Skills: Hone your storytelling skills to engage, influence, and lead effectively.
';
}});
Course Features:
– Experienced Instructor: Learn from Jayesh Chakravarthi, who brings over 30 years of leadership experience from top-tier companies like Fidelity Investments, Mindtree, and Wipro.
– Accessibility: No prior leadership experience is needed. All you need is a mobile device or a desktop/laptop with an internet connection.
– Certification: Upon completion, you'll receive a certification to boost your professional profile.
– Resources: Gain access to a wealth of downloadable resources relevant to the topics you've learned, providing a valuable reference for your continued leadership journey.
Leadership Mastery 2023: Transform, Inspire, and Succeed" is not just a course, it's a life-changing experience that can propel your leadership skills to new heights. Enroll today and step into the shoes of a transformational leader, ready to inspire, influence, and make a difference.
Introduction
Course Overview
Introduction to Leadership (Part – 1)
Introduction to Leadership (Part – 2)
Developing a Leadership Vision
Crafting Your Leadership Compass: A Guide to Developing a Visionary Mindset
Fostering a Positive work culture
Cultivating Positivity: Building an Inspiring Work Culture
Personal Branding
Crafting Your Leadership Identity: The Power of Personal Branding
Story Telling
Mastering the Art of Storytelling: Inspire and Influence with Powerful Narrative