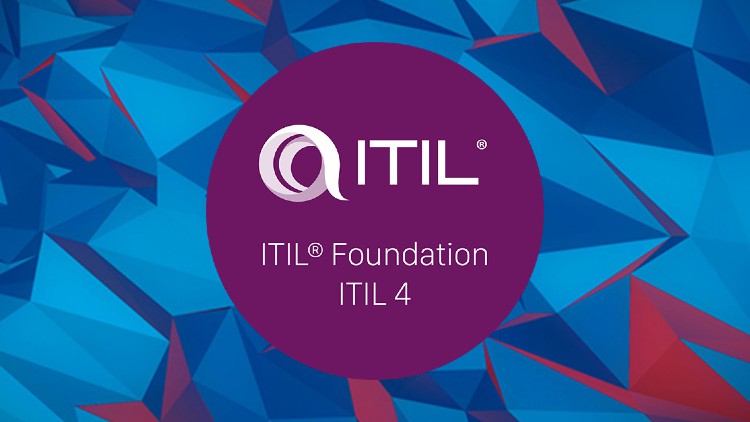 Here we go!!
What you will learn
Description
Content

What you will learn
Description
ITIL 4 Foundation introduces an end-to-end operating model for the creation, delivery and continual improvement of technology-enabled products and services.
ITIL 4 Foundation is suitable for individuals who require a basic understanding of the ITIL framework and how it may be used to enhance the quality of IT service management within an organization. The certification also applies to IT professionals who work within an organization that has adopted ITIL and so need to be aware of and contribute to the overall service improvement program.
ITIL 4 continues to support the ITSM community while expanding to a wider range of professionals working in the digital world, guiding how IT interfaces with, and leads the wider business strategy.
KEY BENEFITS
Increase your salary prospects – Global surveys demonstrate that ITIL qualified individuals are better paid.
Learn the global language – Learn the global language used within ITSM to effectively communicate with colleagues and other ITSM professionals
Delivering value – Understand how services are delivering value in your organization
In this course, we will focus on preparing for the exam itself.
We have prepared Three tests that will prepare you to pass the ITIL 4 Foundation Certification exam and get the badge you want!
All questions are in line with the latest ITIL 4 Foundation Certification release.
Additionally, you will find an explanation for each question.
All questions are based on the Exam Objectives for the ITIL 4 Foundation exam, so you can take and pass the actual ITIL 4 Foundation certification exam with confidence!
In this course, I thoroughly prepare you for what it is like to take the ITIL 4 Foundation certification exam. These 6 full-length practice exams with 240 questions (including simulation-style questions) are timed for 60 minutes to help you pace yourself for the real exam. I have carefully hand-crafted each question to put you to the test and prepare you to pass the certification exam with confidence.
You won't be hoping you are ready, you will know you are prepared to sit for and pass the exam. After practicing these tests and scoring 90% or higher, you will be ready to PASS Directly on your first attempt avoiding costly rescheduling fees and saving you time and money.
The objective of this Test :
– Get certified in ITIL 4 Foundation
– Take a general view of ITIL 4 Foundation.
– Take your career, and salary, to a whole new level
– Gain a detailed understanding of the structure of ITIL 4 Foundation exams.
Why take these practice exams?


This is a huge original question bank
MOBILE-COMPATIBLE – so you can conveniently review everywhere, anytime with your smartphone !!
30 Day money-back guarantee – Not satisfied? No problem.
The Explanation provides an overview of the topic, reference links, and a rationale on why the option is correct or incorrect
A responsive instructor in the Q&A Section
Content
ITIL V4 FOUNDATION Exam #F