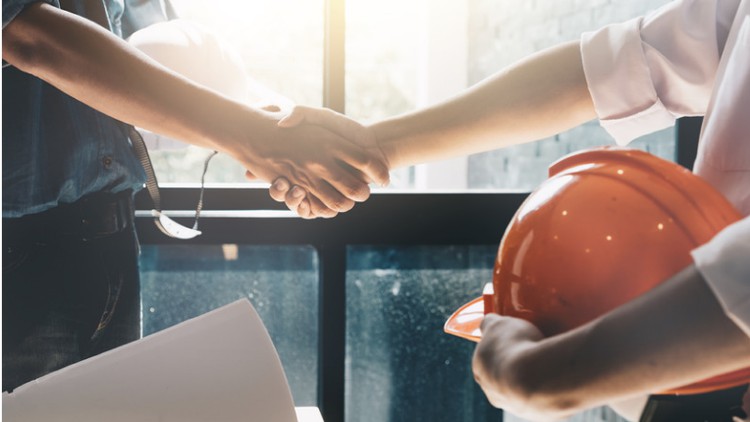 ISO 45001:2018 Online Practice Exam | Validate your knowledge with the help of explanation & Q/A| 4 Audit Case Studies
What you will learn
Sample Practice exam for ISO 45001:2018 Lead Auditor Exam
Audit Case Studies on ISO 45001 to enhance situation analysis as per the standard. Each study is then explained for mind enhancement as an auditor.
MCQs on ISO 45001:2018 Knowledge & Weak Areas of OH&SMS
Description
ISO 45001:2018 standard is made on the quality philosophy of Plan, do, check, and Act Cycle. Organizations have to check themselves whether their operations are done according to the planning phase or not. Similarly, if you are a health safety professional managing or implementing ISO 45001:2018 either as a beginner, or expert you also have to check your expertise in Occupational Health and Safety Management System. This "lead knowledge validation exam" helps you to check and validate your knowledge on ISO 45001 standard and its fundamental concepts like risk and hazard analysis along with necessary operation controls and emergency preparedness and response.
—————————————————————————————————————————-
For Whom this exam is meant?
This exam is meant for anyone who has taken some form of training on ISO 45001. Or he/she considers himself/herself knowledgeable on ISO 45001 considering the auditing point of view. So if you think yourself competent on ISO 45001, you should take this exam to self-assess yourself in order to improve or have confidence in yourself.
—————————————————————————————————————————-
Value Addition Alerts:
Passing Certification Awarded By Instructor
Road Map for Further Learning
—————————————————————————————————————————-
Certification: Udemy does not provide certification for exams, they only do in the case of Video Courses. But the great news here is, we have empowered our paid students to have a certificate, once they qualify by 80% in the exams. It is a manual process, in which learners are requested to submit evidence of qualification and apply for the certificate. The certificates are issued at the end of a month.
—————————————————————————————————————————-
Exam Composition
You will be assessed when you take this online exam in the following areas (Course Objectives):
The publication of the new ISO 45001 standard
The specific differences between ISO 45001:2018 and OHSAS 18001:2007
The HLS (High-level Structure)
PDCA Approach
Context of organization keeping occupational health and safety in perspective
Leadership role in occupational health and safety management systems
Hazard Identification and Assessment of Risks and Opportunities
Support Functions
Operation Controls
Emergency Preparedness and Response
Internal Auditing
Improvement
—————————————————————————————————————————-
Food for Thought
Be Familiar with ISO 45001:2018 knowledge which you hold…
If you think you are an expert in ISO 45001 after taking courses on the subject and working with ISO 45001…
You need to hold on!
Join this exam and self-assess yourself!
Maybe you need to learn and learn…
Or you can prove your knowledge and expertise by successfully completing this exam.
Both ways, you are in a win-win situation.
—————————————————————————————————————————-
Audit Case Studies: This course comes with 3 exclusive audit case studies. You need to assess the situation and select the right option. If in case you select the wrong option, there is an explanation provided at the end of the assessment. Moreover, you can discuss the audit case studies as well in Q & A by stating the reference code provided with each study. There can be other correct alternatives for case studies, so you are free to share the alternative with reference to the specific case.
—————————————————————————————————————————-
Official Lead Auditor Exam Versus Lead Auditor Practice Exam:
1. Official LAC Exam is a written one, the Practice LAC exam is MCQ-based.
2. Official LAC exams have four different sections, Practice LAC exam has three different sections.
3. Official LAC exams have the last section for three written audit case studies, Practice LAC exam has a section for case studies containing 3 cases but answers are stated in MCQ-type. In order to provide students with a realistic simulated environment, students can post their answers in Q/A sections, by stating the reference code provided with each study; where the instructor can respond to their answers.
—————————————————————————————————————————-
Note: ISO 45001 standard is a copyrighted document of ISO. We will not be sharing the standard. Please purchase it from the ISO store.
Good news: We will be adding more content for example case studies to practice tests in the future. If you feel that you lack the knowledge you can take ISO 45001 courses from Udemy or request the instructor to guide you on gaining ISO 45001 knowledge.
—————————————————————————————————————————-
Explanation of Answers: At the end of the assessment you will be provided with a result sheet that includes correct answers as well and the reason or explanation for the answer. So this exam is itself a learning process. You can improve your learning by assessing your answers against the explanation provided.
—————————————————————————————————————————-
One Month Money Back Guarantee: Don't forget One Month's 100% Money Back Guarantee without inquiry. This means you have unconditionally no risk when registering for this Exam.
—————————————————————————————————————————-
Ask Questions & Report Complaints: A discussion forum on the right side of this course can be used to discuss specific queries and report problems you are facing about the content of the course.
English
language