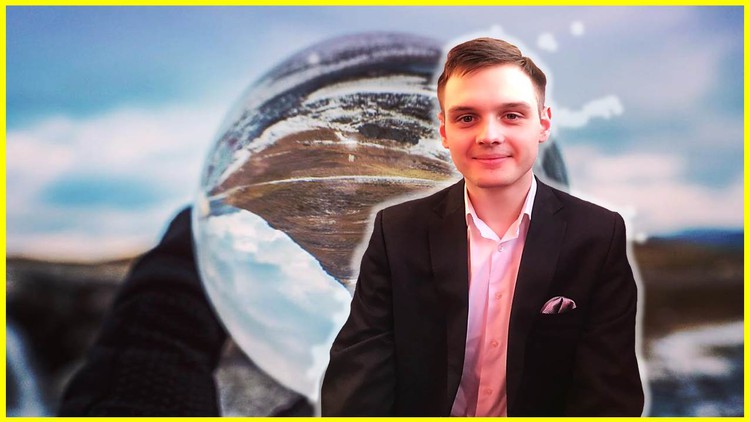 Tired of taking lame, bad lit photos and don't know how to improve? Not to worry, together we're going to fix that.
What you will learn
How to take pictures and how to make them look good
How to take photos for your online Instagram shop
Lighting, composition, angles
Description
Do you want to take beautiful photos?
Do you want your photos to be recognized?
You're in luck, because that's exactly what we will be talking about in this course. Here we will start with the basics of photography and move from this to talking about how to sell with photos.
Exiting, isn't it? But even if you don't intent on selling something, you will the most important things about photography: all the definitions, angles, compositions, lighting.
Basically everything you need to make a gorgeous photo! Don't be shy to express yourself. If photography is art(it is!) – that's what I'm going to teach you in the first place. Come along!
This course is all about photography. Instagram photography, to be exact. In this course I will teach you how to take pictures and how to make them look good, look beautiful.
Here we're going to touch upon some basic information you need to know about photography, some basic terminology and what that means and why we need it. But a bit later into the course, we're going to talk about some advanced things like lighting, composition, etc. Everything useful, everything you must not forget about while taking your photos.
Most importantly, this course is about taking pictures for Instagram, so we're going to talk about why your smartphone is just as good as a really expensive camera. Believe me when I say that you don't need top notch equipment to shoot your shots.
We also are going to talk about what your smartphone can do, and just trust me, it can do much more than you know.
We'll be touching upon photo editing and how photo editing can make your shots look amazing. Yes, clean unedited photos will always be trendy, but try and guess how many of those photos REALLY weren't touched with an editing tool. Want to know what editing can do? You'll just have to find out.
Lastly, we are going to talk about how you should take photos for your online Instagram shop. It doesn't matter what you're selling, because together we're going to sell it better and make it look amazingly wanted.
English
language
Content
Introduction
Acquaintance
Introduction to the Course
The Basics of Photography
The Basics of Photography
How to Add Some Style to Your Instagram Account
How to Add Some Style to Your Instagram Account Part 1
How to Add Some Style to Your Instagram Account Part 2
How to Add Some Style to Your Instagram Account Part 3
How to Add Some Style to Your Instagram Account Part 4
How to Add Some Style to Your Instagram Account Part 5
How to Add Some Style to Your Instagram Account Part 6
How to Add Some Style to Your Instagram Account Part 7
How to Add Some Style to Your Instagram Account Part 8
How to Sell with a Photo
How to Sell with a Photo a Product on the Internet
What Do You Need to Sell a Product on the Internet
Lighting in Your Product Photos
Is There a Difference Shooting a Phone and on a Camera
Lighting in Your Product Photos Part 1
Lighting in Your Product Photos Part 2
Lighting in Your Product Photos Part 3
How the Angle of Your Product Affect Your Clients Decision Part 1
How the Angle of Your Product Affect Your Clients Decision Part 2
How the Angle of Your Product Affect Your Clients Decision Part 3
Composition in Selling Photos Part 1
Composition in Selling Photos Part 2
Composition in Selling Photos Part 3