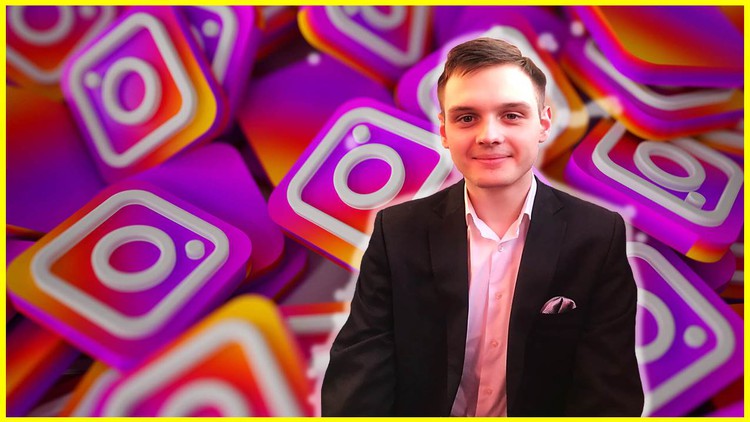 Instagram is a great platform to promote your business and make your clients come to you. So let's learn how it's done.
What you will learn
Instagram as a marketing platform
Marketing tools on Instagram
The advantages and specifics of promoting through Instagram
Description
Instagram is a very loyal platform that proved to have promoted thousands of businesses across the world. But the question stays: do you need to pump money into your account to get new clients and followers or not?
The answer is both yes and no, but in our course we are going to talk about how to promote through Instagram without any paid methods, but they will sure help us later on, when your business or personal account has grown.
In this course you will learn everything on how Instagram marketing works, what tools are there to use and how your audience will react to the things you do. Remember: Instagram isn't just a social network about pretty pictures. Well, it is, but it is also so much more.
Instagram will help you to grow your influence, and it's not just a fashionable word. Before going someplace like a café, restaurant or a local shop, people check their Instagram page almost all the time, I'd say about 90% of people do. So why not start by making your Instagram profile look pretty?
This course will also be amazing for you if the first thing you want to promote is yourself. Either your service or yourself and your lifestyle as a blogger. There's a lot of room to explore here, and even more to expand into.
In this course you will also learn how paid promotion through Instagram works. We will talk about ads, targeted ads, blogger integration, blogger collaboration and more!
Instagram is the most popular social network at the moment and this is the moment you have to use! In other words, if you want people to know about you – go and tell them about yourself or your business on Instagram and they will come.
So if you are ready to learn everything Instagram related – feel free to join and all the info awaits you in the course!
English
language
Content
Instagram as a Marketing Platform
Instagram as a Marketing Platform Part 1
Instagram as a Marketing Platform Part 2
Marketing Tools
Marketing Tools on Instagram Part 1
Marketing Tools on Instagram Part 2
The advantages of promoting throungh Instagram