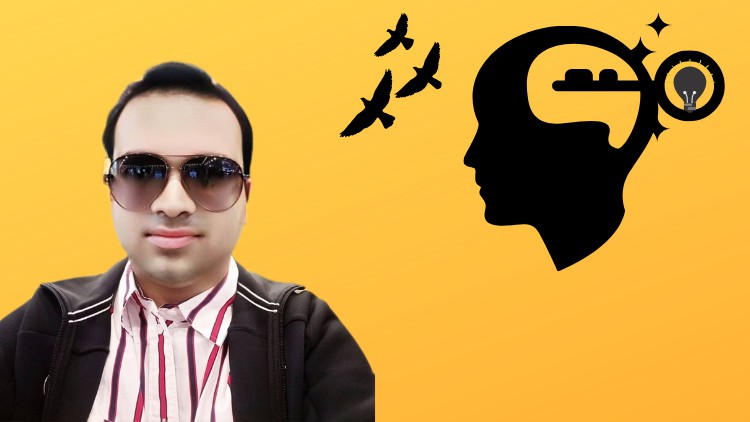 MBA in Artificial Intelligence Digital Marketing: Term 3.14 course that focusses on Walt Disney Creative Thinking Skills
What you will learn
☑ Understand Disney's thinking process that is simply out-of-the-box
☑ Apply Disney's Creative & Critical Skills to any situation or any line of business
☑ Understand the typical character development process of an author
☑ Learn Amazing Creative Writing Techniques
Description
Welcome to the fourteenth course in Term 3 as part of the series "MBA in Artificial Intelligence Digital Marketing".
What would Walt Disney think?
Although Disney has been gone for a long, you know that his company is still at the forefront of technological evolution. Frankly speaking, it was his marketing genius that set him and his company apart from everybody else on the planet. Now, I would like to re-incarnate Walt Disney into this course and put forth ideas from his perspective, imagining him to be your business coach, after all. What ideas Walt Disney would bring to your table if he lived now?
Yes, truly it started with a mouse and marketing.
Walt Disney may have created Mickey Mouse – but none of his success would have been possible without his marketing ingenuity. With the genius in him, he filled up movie theatres, theme parks and sold tons of Disney merchandise.
Why enrol for this course?
(Your content marketing campaign is vital to the success of your organisation. You will know that the way you present your company's brand shapes people's view of your organisation.)
Times may have changed since Walt Disney's days but his marketing ideas are still an element of brilliance. Let's take a look at a few tactics from Walt Disney's angle to push your business idea to success.)
In the course, you will learn how Walt Disney would think about any idea about a product/service. We will be focussing on Disney's creative strategy which has the root cause of the success of the company and of course, Walt Disney, the man, the myth and the legend.
I guarantee that this course is unlike any course you've ever taken. It definitely helps in showcasing the most fantastic and absurd ideas as possible from Disney's perspective and also focuses on how you can apply the same principles of Walt Disney to enjoy renewed and continuous business success.
Welcome to My Class and Evoke the Brilliance of Disney
Enrol now.
English
Language
Content
Innovation Toolbox 2020: Walt Disney (Incredible Idea-Generation Strategies)
Welcome to the course
6 Marketing Tactics Disney would implement to grow your business today
Walt Disney's secret creative brainstorming technique
Bonus: Lessons from Walt Disney's life.
The Disney's Approach To Team Creativity
Special: Starbursting creative writing technique for Authors
Bonus Lecture: Take your prize