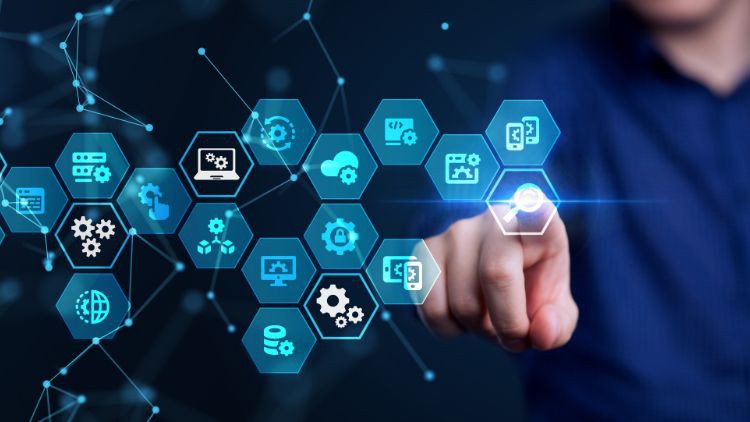 Software development and maintenance lifecycle with the perspective of risk management as per IEC 62304 and FDA
What you will learn
Comprehend the IEC 62304 standard and what elements are there in software lifecycle processes
Illustrate the FDA guidance along with IEC 62304 and compare the types of softwares and risks involved
Compare the level of risks iterated in FDA guidance on medical device software and IEC 62304 and how do they coorelate
Demonstrate your understanding about different types of medical device softwares
Description
IEC 62304 standard explains the life cycle requirements for medical device software. The different processes, interrelated activities, and measures are described in this standard which develops an international protocol for standard processes related to medical device software life cycle. As the medical device itself is critical product therefore the software associated with it should also be dealt in a serious controlled manner.
This course on IEC 62304 is the first interactive course on medical devices software development. It will empower you to understand how to create and maintain safe software for medical devices throughout their life cycles. You will gain a robust understanding of important terminologies to allow you to comprehensively participate in discussions about software safety classifications and software risk management. Along with this, you should also assimilate how IEC 62304 interacts with other standards such as ISO 14971, ISO 13485, IEC 60601 series.
You will have unlimited access to the course and its educational materials. The great value within our online courses is that you can pause, re-watch and start again watching online lectures where you actually stopped. You can do this as many times as you like without any limitation whatsoever! This offers you with the comfort to learn what, how, where and when you want.
No need to pay thousand dollars for one day awareness course on the design and development of medical devices software. This course will suffice your requirement.
You will learn the about this new standard IEC 62304 requirements on software lifecycle development.
You will be taught following when you take this course (Course Objectives):
Basic information about the IEC 62304
Process for Software Development
Safety Classification
Documentation
Risk Management Process
Configuration Management
Problem Resolution
FDA, IMDRF Classification for SAMDs
COPYRIGHT NOTICE: Please note that this  IEC 62304 standard is IEC copyright protected. A standard copy will NOT be issued with this course. However we offer all our presentation materials in PDFs to be downloaded. You can use the presentation material for your own learning without sharing it to someone else without permission.
Practice Exam: The course also comes with a practice exam to let you analyze yourself about the software lifecycle development.
Certification: A certificate is also available with this course. Once you complete all lectures and successfully pass the exam, you can have your certificate of successful completion of this course. Auditors can also inquire for your training on the IEC 62304. With this course, obviously you will have a professional course certificate (from Udemy) to show if you are inquired about this during. Therefore you can confidently answer the auditor whether you know IEC 62304 or not.
One Month Money Back Guarantee: Don't forget, this Course have comes with One Month 100% Money Back Guarantee. This means you have unconditionally no risk when registering to this Course.
Ask Questions & Report Complaints: Discussion forum on the right side of this course can be used to discuss specific queries and report problems you are facing about the content of the course.
Take this course: Follow the "Take This Course" Button by clicking at the Top Right Hand Side of the Page. Proceed with the instructions and follow it to register and pay for the course.

English
language
Content
Introduction to Medical Device Software & International Standards Governing it!
Introduction to the Course, Sections & Instructor
Medical Devices Software Classification with Examples
International Standards relevant to IEC 62304 & Medical Devices Software
Interaction of Standards for Software Development
Application of IEC 62304 Content – A Brief Discussion
Introduction to IEC 62304
Brief Discussion on IEC 62304
IEC 62304 Clause 1: Scope & Purpose
Terms & Definitions
Terms & Definitions Part 1
MCQs for Part 1
Terms & Definitions Part 2
MCQs for Part 2
Terms & Definitions Part 3
MCQ for Part 3
Terms & Definitions Part 4
MCQs for Part 4
Terms & Definitions Part 5
MCQs for Part 5
Terms & Definitions Part 6
MCQs for Part 6
Overview of Auditable Clauses of IEC 62304
A Brief Overview of Auditable Clauses in IEC 62304
A Detailed Overview of Requirements in IEC 62304
MCQs on IEC 62304 – Medical Devices Software Lifecycle
FDA Guidelines on SAMDs & Case Study Comparison on Softwares
Introduction to FDA and IMDRF Guidance Documents
Case Study: Comparison on Software Medical Device and SAMD
Risk Matrix for SaMDs
Risk Categorization and its Examples
Final Notes about Risk Structure of SaMDs