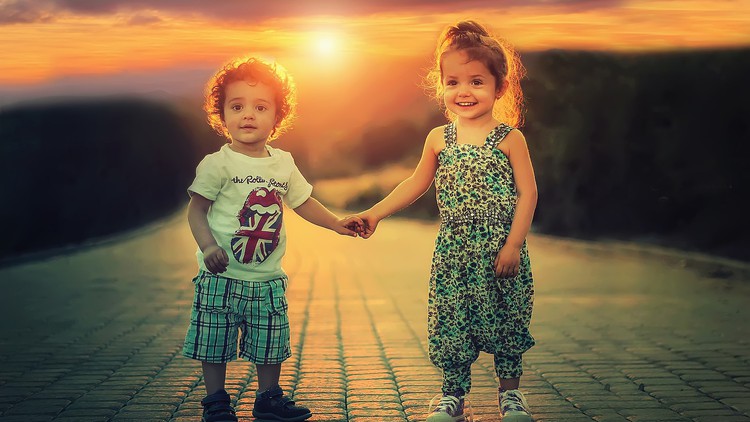 How to keep the passion and love
What you will learn
How to write freestyle poetry
How to edit freestyle poetry
How to present your poetry
How to keep it romantic with your lover
Description
Love and passion are the foundation of every healthy relationship. You should use every tool you can find to make your loved one feel better, and here I offer you psychological relief in form of romantic poetry to support the flame.
Once you learn how to leave these small pieces of affection every day and show appreciation for your loved one, your relationship should improve. You will learn how to express your deepest feelings. You will also learn how to make your loved happy. A few words a day will make all the difference. Mind the heart of every mind. It will keep the flame going.
And if you don't know what it means, enroll in the course and start learning.
I believe every couple should undergo a course on relationship management. This is not that course. This course is about emotional upkeep. This course is about love and passion. This course is about poetry writing.
';
}});
Make sure you buckle up and sit tight because I will teach you how to write masterpieces from scratch.
I know that the romantic in you craves it. Go ahead and order, see what happens. Great things will happen.
One more thing is that poetry improves not only relationships, it also improves memory and thought flow.
You may look at my other courses to expand your knowledge about poetry writing and its effects, or you can just stick to this course and call it a day. Anyhow you will be better in the end.
Introduction
Introduction
Freestyle poetry and love notes
Freestyle poetry and love notes
Where to write and how to present your poetry
Where to write
Examples
Example 01 Love Poem To My Unknown Lover
Example 02 The Pure Things I like About You
Example 03 The Fight Inside Of Me That You Help Me To Win
Example 04 The Charm That Breaks the Spell
Example 05 The Day Ahead of Us
Exmaple 06 The Bliss of Your Eyes
Exmaple 07 The Discord I Never Wanted
Example 08 Let's call it a draw
Example 09 Let's Dance
Example 10 A New Day
Example 11 Let Us Shine
Sharing your poetry – FREE COURSE
Share your poetry
Where to go next?
Where to go next?