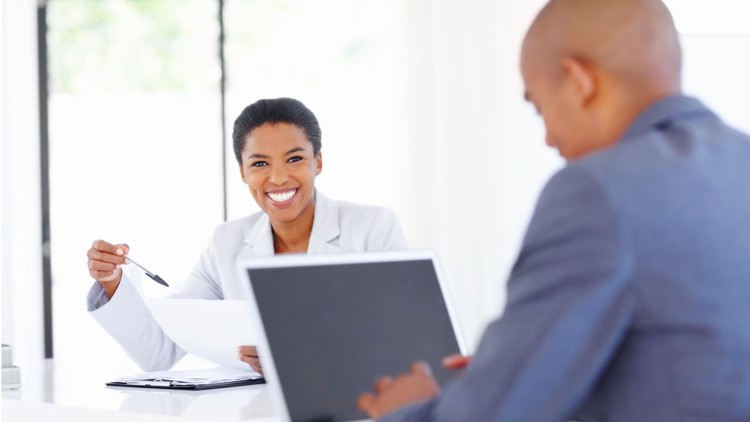 Secrets to Writing Business Proposals to Get Clients, Double/Tripple Your Success Rate and 10x Your Business!
What you will learn
☑ Acquire the skills needed to write winning proposals
☑ Save yourself time and effort by knowing what to include
☑ Create proposals that are engaging
☑ Learn to quickly build trust with your own proposal
☑ Know what the clients wants
☑ Attract the attention of potential clients
☑ Gain the experience to write to different niches
☑ Increase your business through better engagement
Description
Do you want to gain new clients or generate new business? Have you ever struggled to write a proposal? Whenever you are told to submit a proposal does your heart skip for lack of confidence?
If you say yes to any of the above or similar questions then you are in the right place to learn.
In about 1 hour you will possess all the information you need to model my winning proposal. All that will be left to do is practice. Use the information as often as you can and you will be writing like a professional.
——————————————————————————————————————————————————————-
This course has been designed to help you win business
It provides you with the right guidelines
It is delivered in a no fluff actionable manner
You will save time by learning what is very important and what is not
Furthermore, it will help you write proposals that can increase your business
——————————————————————————————————————————————————————-
In this course we will cover:
The difference between a Business Plan and a Proposal
Defining a Proposal
Attributes of a Proposal
The Genesis of a winning Proposal
The 3 Step Outline of a Proposal
How to best present your Proposal
The example of my Winning Proposal
——————————————————————————————————————————————————————-
In the end, you will have all you need to confidently write proposals that will help you get clients.
If you have taken any of my previous courses you know that I present in a No Fluff Actionable manner. The duration of the course is deliberate. I have given you all that you need.
Click – Take This Course and I Will See You On The Inside
English
Language
Content
The Beginning!
Proposal Course Intro
Business Plan
Proposal – A Business Plan
What Is A Proposal
How to Write Proposal
How to write the proposal #1
3 Step Outline
3 Step Section
Intro to Outline
Part 1. Outline the Current Position
Current Position
Part 2. Outline the Current Problem
Outline #2
Part 3. Outline the Way Forward
Outline #3
Polish Your Presentation
Proposal Section Info #1
Presentation
Final Section
Read PDF in Windows
An Example of A Proposal
Proposal Writing Conclusions