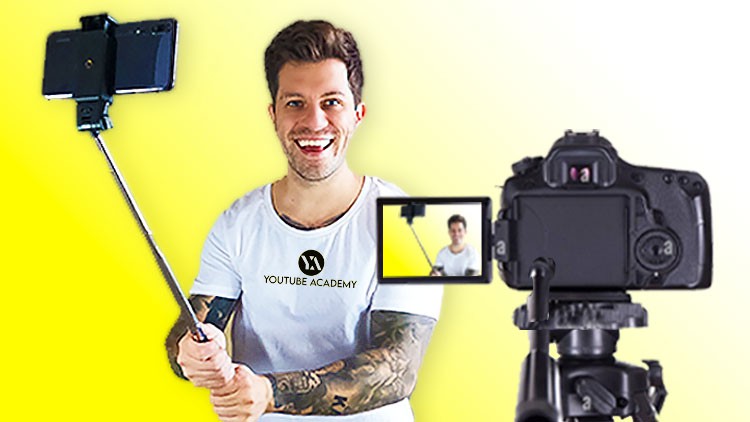 How to film, edit, come up with ideas, branding, get views and earn fast! I did it, see exactly how I did here
What you will learn
How to Vlog and be a part-time of full time vlogger
How to come up with Ideas for Vlogs
What to vlog about for maximum growth
How to Film Vlogs (with any camera or phone)
Structuring a Vlog
Editing a Vlog
See my analytics from YouTube to see how to grow a vlog fast
How to make money with your vlog
Branding yourself and vlog
Description
This course has everything you need to know about vlogging, from a current vlogger! How to film; plan a video, what's needed in a successful video, come with me filming and editing as well as all the extras of how to create a YouTube channel and your branding.
I have my own channel, i've had two actually and I am constantly testing what works and what doesn't online, trends, video styles, lengths to see which are more successful, which get more views, subscribers and make more money for my channel.
Learn from everything I did and get this hands of course on how to create vlogs and the extras for how to upload and succeed on YouTube or take these learnings for filming, editing, planning and add them to your own site, facebook, instagram or more!
Note: If you have the YouTube Beginner to Pro course by me, the sections in here about how to create a channel are the same. This course is packed with so much for someone looking on how to actually film, edit and plan a vlog, what's needed; and then the how to actually create a successful YouTube channel is extra on this course. This is a one stop course for all vlogging, theoretical and practical… from someone doing it full-time right now!
Tags
English
language
Content
Introduction
Introduction: Why Me & What You'll Learn in this Course
What is Vlogging Now and Can You Still Do it in 2022?
How to Know What to Vlog About
How to Find What To Vlog About (Trends vs Making Money vs Your Knowledge)
Equipment & You
Basic is Better, it's a Vlog not TV, but…
Cameras
Audio
Lighting
Editing Overview Software (Free & paid)
Presenting and being in front of camera (important and not what you think…)
Your Vlog
Introduction: Your Vlog… think about this..
Branding is Key
Packaging Your Vlogs
Video Style
How to Film a Vlog (overview)
Come & Vlog With Me
Planning Your Vlog (topic and pre-shoot plan)
Come & See Me Vlog & How I Do It LIVE
Editing That Vlog & Music (see me edit and what I do)
Packaging (Title & Thumbnail – SO Important)
See the Final Vlog We Just Made Together
YouTube Specifically (& why use it)
Why Use YouTube Over Other Sites (& Your Options)
How YouTube Works & How It (and You) Make Money
Set Up YouTube Successfully Step-by-Step
Introduction
How to Create a Channel
Channel Art
Channel Description
Channel Layout
Channel Trailer
Setting Up Monetisation (to make money from your videos)
YouTube Layout Explained: YouTube Studio
Your "Packaging" is EVERYTHING! Uploading for Maximum Success
Overview – What are we talking about here?
Titles
Description
Tags
Cards
Endscreen
Thumbnails
Other Social Medias (FB and Instagram)
Time of Day Release is Important!
Uploading a Video step-by-step
Using Your Analytics to Grow
Making Money
Video Views and making money from Ads
Affiliate Links
Selling Products
Sponsored Posts