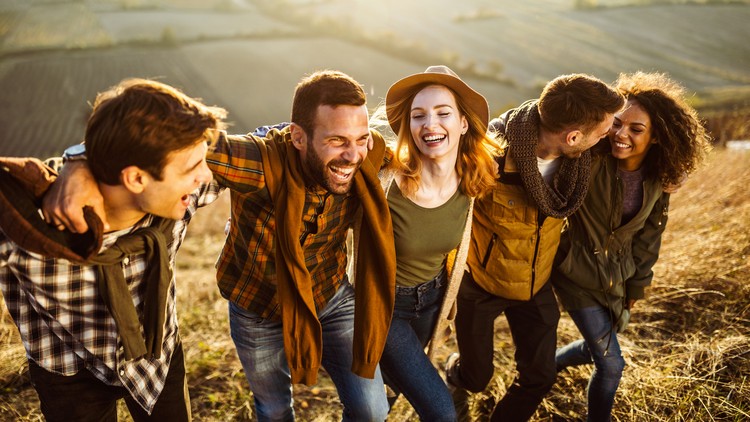 Strategies for Building Likeability and Kindness
What you will learn
Basic Communications Principles
Mindset Basic
Likeable Vendiagram
Speaking Style and Presentation
Behavior and Reactions
Mindset and Speaking Content
First Impressions
Body Language
Voice Basics
Good Words and Sentence Basics
And So much more
Description
Mastering the Fundamentals of Communication and Mindset: A Comprehensive Course for Improving Your Interpersonal Skills and Personal Development"
"In this course, you will learn essential communication and mindset strategies to become more likable, confident, and successful in various settings. Through a variety of lessons and exercises, you will learn how to communicate effectively, manage your speaking content, and make a positive impact with your body language and voice. Additionally, you will discover how to develop a growth mindset, practice positive behavior and reactions, and continue learning and improving every day. Whether you're looking to enhance your personal or professional relationships, this course is sure to provide valuable insights and skills for a lifetime of success.
In this Basic Communication & Mindset course, you will learn a wide range of skills and techniques to improve your communication in every situation. Some of the specific areas you will cover include:
Basic principles of communication and mindset
Techniques for becoming more likable using a Venn Diagram
Strategies for improving your speaking style and presentation skills
Tips for managing your speaking content and making a strong impression
The effects of body language and voice on communication
Techniques for using better words and sentences to convey your message effectively
In addition to these specific skills, you will also learn about correct behavior and reactions in various situations, as well as how to continue learning and improving your communication skills over time.
Don't hesitate any longer! Enroll in this course now and start making new, valuable experiences today!
English
language
Content
Introduction
Introduction
About Me
A Big Warning
Growth Mindset
Number One Belief
Respect others
No Guarantee
North And South Thinking
Introduce Yourself Here
Venn Diagram In Creating Sweetness and Likeable
Venn Diagram
Reviewing Is Better Than Learning
Speaking Style
Behavior and Reaction
Phone Talk
Mindset
avc_8. Summery
What Did You Pick-up
Feedback
First Impressions
First Impact
Judge
Four Elements
Body Language
Voice
Good Words and Sentence
Something I Did Not Say
Review