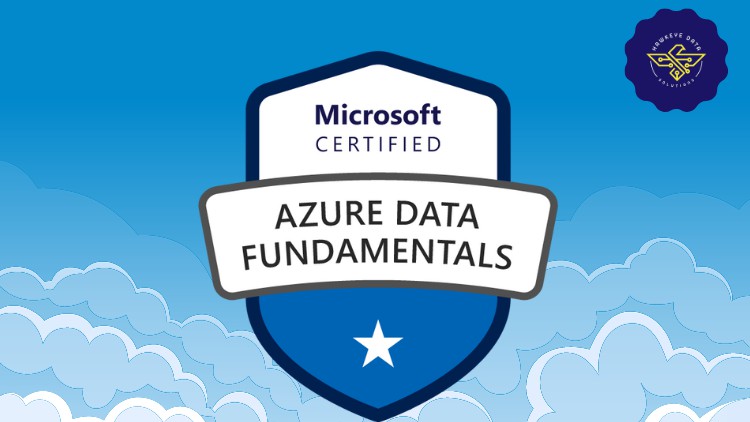 [NEW] Ace the DP-900 exam on your first attempt with 6 detailed Practice Tests – Sep'23 Updated!
What you will learn
Exam Readiness: Students will become well-prepared for the DP-900 certification exam by familiarizing themselves with the exam format
Assessment of Knowledge: The practice tests will assess students' comprehension of Azure data fundamentals, including Azure data services, storage solutions, an
Time Management: Students will have the opportunity to practice time management skills, ensuring they can complete the DP-900 exam within the allocated time fra
Confidence Building: Consistently performing well on practice tests can boost students' confidence and reduce anxiety about the DP-900 certification exam.
Description
Ready to ace the DP-900 certification exam and demonstrate your Azure data expertise? Elevate your preparation to the next level with our "DP-900: Microsoft Azure Fundamentals Practice Tests 2023."
Why Choose Our Practice Tests?
Achieving the DP-900 certification is your key to unlocking the world of Azure data fundamentals. Our practice tests are meticulously designed to ensure you not only pass the exam but excel in it. Here's why our course is a game-changer:
Realistic Exam Experience: Immerse yourself in the DP-900 exam environment with practice tests that closely mimic the format, difficulty, and question types you'll encounter.
Comprehensive Coverage: Our practice tests cover the full spectrum of DP-900 exam objectives, ensuring you grasp every critical concept and skill.
Performance Tracking: Monitor your progress and improvement with detailed score reports. Identify your strengths and pinpoint areas where you need further study. We also tag each question with the exam segment it relates to, so you can go back and revise that section again!
Explanations: Understand the reasoning behind each answer choice with comprehensive explanations provided for every question.
Time Management: Hone your time management skills by practicing under exam conditions. Get a feel for the exam's pace and become confident in your ability to manage your time effectively.
Multiple Attempts: Take the practice tests multiple times to reinforce your knowledge and boost your confidence.
Don't leave your DP-900 success to chance. Our practice tests are your secret weapon, ensuring you're fully prepared and confident when you sit for the exam.
';
}});
Enroll now and take the definitive step toward becoming a certified Azure Data Fundamentals Professional in 2023. Join the ranks of successful Azure data experts who've achieved their certification goals with our practice tests.
Prepare. Practice. Excel. Your path to Azure data mastery begins here.
Enroll today and supercharge your DP-900 exam readiness!