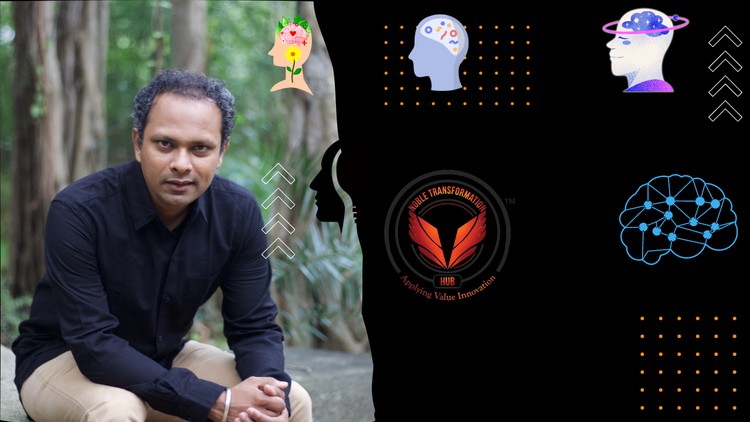 With Real Time Case Study and Case Method
What you will learn
Students can learn about a good understanding of the science of psychology
How being a designer it's very important to have this knowledge and awareness with us
How people can differ emotionally with respect to having an expression of that people may range from small to higher
How using power force can change or psychological behaviour by just altering or physiological behaviour
How by changing ourselves by retrospective ourselves and spiritually evolving our cognitive ability
Documentary watching of Into the wind film has been discussed and how the actors behavioural psychology has changed over time and we had a debate about it
Description
About  the Master Class:
This course teaches students about the science of psychology in detail from the basics. Also discuss the psyche and what is our emotional intelligence with respect to psychology. Also how students can learn about controlling emotional intelligence by getting aware of it by relating to a personal story and then example what we did as a class activity. How application of using power poses can be able to make physiologically change affect our psychology of behaviour in real time. Also documentation has been watched and debated for discussion has been summarised in this course.
Design philosophy:
As I used to say in my design courses, that design cannot be learned in the rot learning or Text book way of learning that you do through a chapter wise and remember some formulas that will yield you some solutions. Design is unique and when different people approach the same problems we will get different solutions based on the inputs that designer works on.
So design can be approached in the way of learning through the case studies and by doing action on your own to learn yourself.
Learning by doing and learning by action.
Benefits of the Master Class:
Students can learn about a good understanding of the science of psychology and how being a designer it's very important to have this knowledge and awareness with us.
Real-time activity of recollecting our past behaviour in the two weeks has been made as a mind map to illustrate a self and have a self learning of how we exert control over our own emotional intelligence.
How people can differ emotionally with respect to having an expression of that people may range from small to higher and also their threshold is very unique and it's very subjective from person to person.
How using power force can change or psychological behaviour by just altering or physiological behaviour, by showing real-time pictures of how the emotions are getting changed has been expressed and taught in detail.
How by changing ourselves by retrospective ourselves and spiritually evolving our cognitive ability and thinking and decision-making largely affects her psyche being a designer, and 80% is mindset when we work for a design or problem-solving ability.
Documentary watching of Into the wind film has been discussed and how the actors behavioural psychology has changed over time and we had a debate about it.
Being a designer understanding about your psyche, emotional intelligence and exerting a control over that is very important and also Maslow's hierarchy of self actualisation has been discussed.
English
language
Content
Introduction
Introduction
Overview of Caste system in India
Overview of Caste system in India
Pyramis Hierarchy caste system
Pyramis Hierarchy caste system
Ambedkar View about caste
Ambedkar View about caste
Caste politics.
Caste politics.
Realtime problems faced by me reg Caste
Realtime problems faced by me reg Caste
Recap Learnings and Conclusion
Recap Learnings and Conclusion