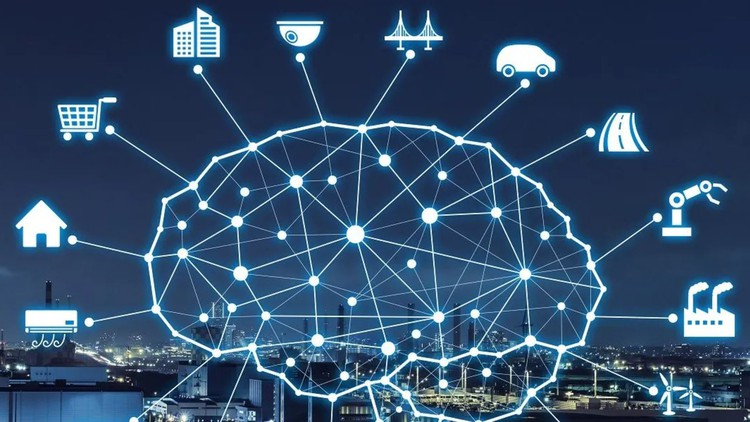 Treat 'Data as a Product' in this Enterprise level, Domain focused approach of Data Architecture !
What you will learn
Concept of Datamesh as a Data Architecture concept
Steps to implement Datamesh in organizations
Concept of related terms like Data Fabric, Data Lake, Data Warehouse, Data Lakehouse etc
Datamesh applications case studies of organizations like Netflix, Paypal etc
Description
Every year more data is produced globally. This holds also for companies: more details than ever are recorded from customers, partners, transactions, products and supply chain resulting in more data. According to IDC , "the global datasphere will grow from 45 zettabytes in 2019 to 175 by 2025". This data forms the raw material from which organizations are drawing valuable, actionable insights. But the collection, integration and governance of this data is still one of the main challenges.
These organizations are now looking at a relatively new concept called "Data Mesh" to overcome these main challenges and inhibitors. Data Mesh is an emerging hot topic for enterprise software that puts focus on new ways of thinking about data. Data Mesh aims to improve business outcomes of data-centric solutions, as well as to drive adoption of modern data architectures.
Top Reasons why you should choose this Course :
This course is designed keeping in mind the students from all backgrounds – hence we cover everything from basics, and gradually progress towards elaborate topics.
This course can be completed over a Weekend.
Wonderful collection of useful resources are shared, that will be updated frequently.
All Doubts will be answered.
A Verifiable Certificate of Completion is presented to all students who undertake this Data Mesh Fundamentals course.
English
language
Content
Introduction
Welcome
Introduction to Data Mesh
Defining Data Mesh
Understanding Data Mesh
Data Mesh in Detail
Why Data Mesh is Required
Data Mesh Benefits
Capabilities of Data Mesh
Data Mesh Use cases
Example of Companies utilizing Data Mesh Architecture
Why Data Mesh is the Architecture of Future
How Data Mesh address the current Limitations
Current Data problems and their Solutions by Data Mesh
Terminologies around Data Mesh
What are Data Products?
What is Data Fabric?
Data Mesh vs Data Fabric
Domains in Data Mesh
Data Warehouse vs Data Lake vs Data Lakehouse vs Data Mesh
Data Mesh Implementation
Key considerations before constructing a Data Mesh
Getting started with implementing Data Mesh
Building a Data Mesh Domain Team
Data Mesh Architecture
Data Mesh Architecture – An Introduction
Data Mesh Architecture – Data as a Product
Data Mesh Architecture – Domain Ownership
Data Mesh Architecture – Federated Governance
Data Mesh Architecture – Self Service Data Platform
Closing Notes
Beware the Hype
Data Mesh Challenges
Data Mesh Pitfalls
Useful Resources
Congratulations
Congratulations on Course Completion