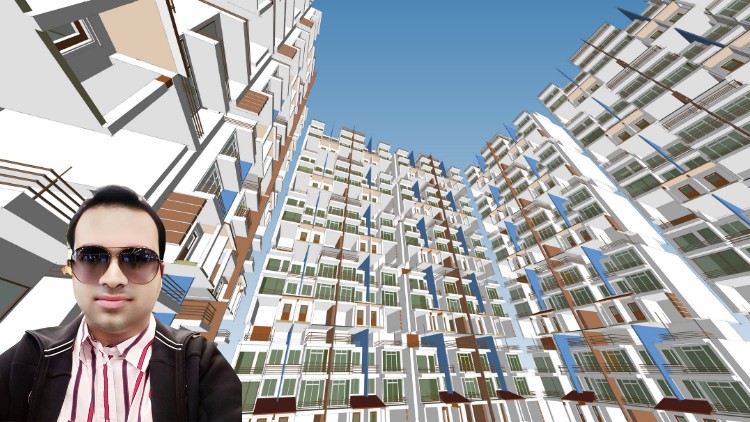 Learn Building Estimation and Quantity Surveying in 2021
What you will learn
Learn about Building Structures, purpose of estimation, methods of estimation and the various types of estimation techniques
Master practical concepts to measure quality for Earth Work Excavation and RR Masonry work relating to Foundation and Basement Area
Master furthermore practical concepts to measure quality for Brick Work and RCC work related to roof slab, lintels, sunshades etc.
Learn to estimate concepts related to External Plastering, Internal Plastering, Ceiling Plastering, External Painting, Ceiling Painting, Tile work etc.
Explore the fastest methods or approaches for estimation and preparation without much manual work using online tools.
Description
Anyone who willing to construct something will surely be bothered about the quality & money/cost and this is where the concept of "building estimation" comes into the picture.
We all know that an "Estimate" is a rough calculation of the quantities of various items of work, and the expenses likely to be incurred for the construction projects that one may undertake to complete successfully. Hence, the total of these probable expenses to be incurred on the work is known as the estimated cost of the work. The estimated cost of a work is actually a close approximation of its actual cost.
This fifth mind-blowing course (as part of the crash course series) focuses on "Building Estimation and Quantity Surveying" taught by Digital Marketing Legend "Srinidhi Ranganathan" and Civil Engineering Mastermind "Saranya Srinidhi". It will teach you different methods of detailed construction estimation preparation. First, we will deal with the manual process of doing the same. Next, we will also discuss fast methods or approaches for estimation/preparation using online tools.
There is no time to waste. The course will be educative, informative, and practical at the same time.
Enroll now and let's start learning this incredible course and change your career and the whole facet of estimation forever. There are interesting, engaging, and new things to experience here, inside.
Lights. Camera. Action. Let us do the magic starting now.
English
language
Content
Building Estimation and Quantity Surveying Certification – The Course
Introductory video that focusses on the basic concepts of Building Estimation
Building Estimation Concepts – Part 1
Building Estimation Concepts – Part 2
Building Estimation Concepts – Part 3
Building Estimation Concepts – Part 4
Practical Tools for Quick Construction Estimation