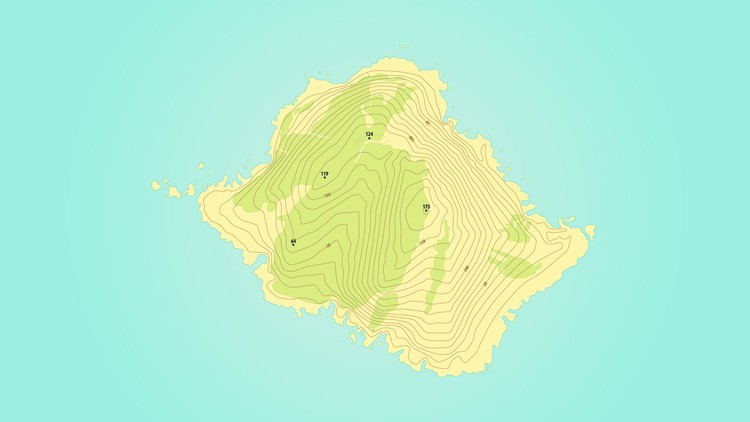 Become Proficient In Spatial Data Analysis Using R & QGIS By Working On A Real Project – Get A Job In Spatial Data!
What you will learn
You will have a greater clarity of basic spatial data concepts and data types
Carry out practical spatial data analysis tasks in freely available software
Learn about the kind of questions that are answered through spatial analysis and where to obtain free spatial data.
Analyze spatial data using both R and QGIS
Process raster and vector data in both R and QGIS
Show off your skills & gain experience by working on a real life conservation related spatial data analysis project
Start analyzing spatial data for your own projects using two powerful freeware tools
You'll have a copy of all the data and R scripts used in the course will be provided to students for their reference and to use in their own analysis.
You'll also have plenty of handy hints and tips will be provided alongside the code to prevent glitches
Description
MASTER SPATIAL DATA ANALYSIS IN R & QGIS: HANDS ON TRAINING WITH A REAL SPATIAL DATA PROJECT! 
Do you find GIS & Spatial Data books & manuals too vague, expensive & not practical and looking for a course that takes you by hand, teaches you all the concepts, and get you started on a real life project?
Or perhaps you want to save time and learn how to automate some of the most common GIS tasks?
I'm very excited you found my spatial data analysis course. My course provides a foundation to carry out PRACTICAL, real-life spatial data analysis tasks in popular and FREE software frameworks.
My name is MINERVA SINGH and i am an Oxford University MPhil (Geography and Environment) graduate. I am currently pursuing a PhD at Cambridge University (Tropical Ecology and Conservation). I have several years of experience in analyzing real life spatial data from different sources and producing publications for international peer reviewed journals.
';
}});
In this course, actual spatial data from the Tam Dao National Park in Vietnam will be used to give a practical hands-on experience of working with real life spatial data and understanding what kind of questions spatial data can help us answer. The underlying motivation for the course is to ensure you can put spatial data analysis into practice today. Start analyzing spatial data for your own projects, whatever your skill level and IMPRESS your potential employers with an actual example of your spatial data analysis abilities.
This is a core course in spatial data analysis, i.e. we will focus on learning the most important and widely encountered spatial data analysis tasks in both R and QGIS
It is a practical, hands-on course, i.e. we will spend a tiny amount of time dealing with some of the theoretical concepts related to spatial data analysis. However, majority of the course will focus on working with the spatial data from the Tam Dao National Park, Vietnam. After each video you will learn a new concept or technique which you may apply to your own projects.
TAKE ACTION TODAY! I will personally support you and ensure your experience with this course is a success.
SECTION 1: INTRODUCTION TO SPATIAL DATA ANALYSIS
Introduction: What is the Course About and Meet your Instructor
Resources and Software to be Downloaded
What is Spatial Data Analysis?
Quick Introduction to Some Concepts Related to Spatial Data
Conclusions to Section 1
Section 1 Quiz
SECTION 2: WORKING WITH RASTER DATA
Read in Raster Data Using QGIS
Read in Raster Data in R
Modify CRS of Raster Bands
Modify Raster Stack in R
Plot Multiple Bands as false color composites
Band Arithmetic in R
Band Arithmetic in QGIS
Reclassify to Categorical Raster
Categorical Raster Statistics in R
Categorical Raster Statistics in QGIS
Resampling Raster Data in R
Clipping Raster Data in R
Clipping Rasters in QGIS
Deriving Topographic Products in R
Topographic Calculations in QGIS
Basic Statistics Calculations on Rasters in R
Conclusions to Section 2
Section 2 Quiz
SECTION 3: WORKING WITH VECTOR DATA
Read Vector Data in QGIS
Read Vector Data in R
Explore Shapefile Attributes in R
Basic Visualizations with Shapefiles in R
Subset and Split Shapefiles in R
Splitting and Merging Shapefiles in QGIS
Basic Analysis on Shapefiles in R
Conclusions to Section 3
Section 3 Quiz
Additional Lectures
Some In-Built Geospatial Datasets in R
Open Street Maps