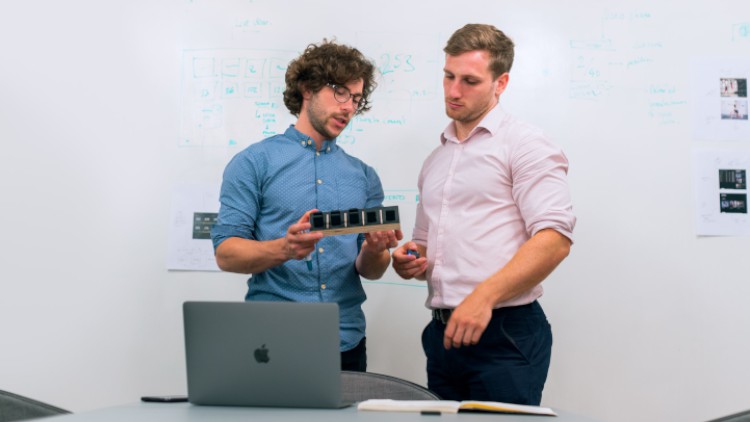 Be a Data Scientist in the Modern Era
What you will learn
Become a professional data scientist in the modern age
Learn modern data scientists approach to model building
Learn how to develop models based on various data types
Know more about GOFAI, ANN, Transfer Learning and Clustering
Description
Due to technogical innovations in last one or two, the whole outlook of developing AI applications has totally changed. Today, I have several approaches to create an AI solution. A data scientist has to select the best approach to succeed in this area. This course provides a consolidated view of all various options and guides you in developing ML applications in the modern age. Towards the end of the course, I will provide you a cheatsheet that gives you a visual representation of different workflows in the ML development paths and helps in you taking the right decision in selecting an appropriate path for your new data science project.
The course covers various options like MLaaS, Machine Learning as a Service, AutoML, traditional ML development – GOFAI, the newer DNN approach and of course also the Transfer Learning. The cheatsheet helps you to select the option. Each option has its own merits and demerits. In my lectures, I will discuss these, which will make it easier for you in selecting your path. Note that, taking a wrong path, would just result in a criminal wastage of your resources and time. So, it is better that you should first get to know the different options of ML development and the intricacies in each. For each option, I have described what all you need to know or to learn. This course would surely take you on the path of becoming a data scientist of the modern era.
Welcome to the new world of Data Science.
English
language
Content
Introduction
Opening Session
Challenges for a Data Scientist in Modern Age
New Approach to Building ML Models
My Next Approach – AutoML
A Deciding Factor
Classical Approach – GOFAI
ANN Approach
DNN & Pre-trained Models
Summarising