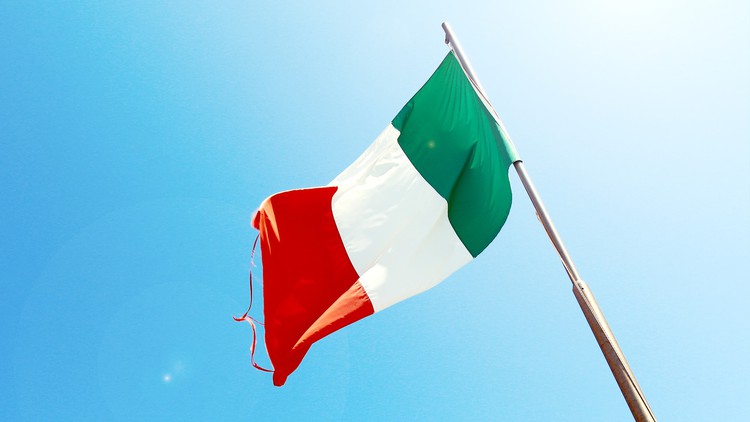 Learn Italian FAST with this innovative multilingual course: Learning Italian will be easy and fun!
What you will learn
You'll learn to speak Italian through our fundamental Italian lessons than will change your approach to the language, making learning more enjoyable and easy
You will work on crafting correct Italian pronunciation in each unit, while acquiring and revisiting functional vocabulary
You'll be exposed to a multi-language conversation that'll help you learn Italian so much faster
You'll learn how to order food and drinks at cafés and restaurants
You'll learn and understand the building blocks of the Italian language
You'll be able to speak Italian fluently and comfortably in everyday circumstances after taking this course
Description
From the Roman Empire to the Renaissance, Italian culture is the result of thousands of years of history and tradition. The arts, family, architecture, music, and food are all integral parts of Italian culture.
Aside from its friendly people, delicious food, and rich history; Italy's economy is one of the world's most diverse, with a strong focus on automobiles and electronics as well as fashion and equipment. The agriculture industry in Italy also plays an important role in the country's economy. Wine, olive oil, wheat, milk, fruit, and vegetables are just a few of the many agricultural products sent by this seventh-largest exporter in the world.
That being said, building and improving your Italian skills breaks down communication barriers and opens up endless possibilities for travel, study and your career.
The idea that kids are better at acquiring languages than adults is false. If an adult devotes the same amount of time to learning Italian as a youngster does, he will be just as proficient in the language. It is only because children devote more time to studying that they appear to learn more quickly than their adult counterparts.
This course follows a unique teaching style: You no longer need to listen to a boring teacher for hours on end. We created cartoons and interactive animations for you, with the main purpose of teaching you Italian in a fun and easy way. Because of this, you'll have a full-immersion classroom experience through the eyes of an outsider.
It is a fundamentals course that's great for both beginners and intermediates alike. If you're on the lookout for a course that starts from the basics and works up to the advanced topics, this is the best course for you.
It only teaches what you need to get started with no fluff. While this helps to keep the course pretty concise, it's about everything you need to get started with the Italian language.
English
language
Content
Introduction
Welcome to the course !
Course Materials
Everyday Conversations
Saying hello and goodbye
Asking how someone is doing
Asking someone their name
Asking someone their age
Asking someone where they come from
Asking someone what they do in life
Asking someone what they do in their free time
Asking someone where they live
Asking someone about their family
Days/Months/Years/Seasons
The weather
Colors
Master Italian Numbers
Basic Numbers
Ordinal Numbers
The Clock
Math Symbols
Money
Master Italian Grammar
The Alphabet
Masculine and Feminine
Plural of nouns
Definite articles
Indefinite articles
Adjectives
Subject Pronouns
Italian Verb Conjugation: The Present
There is vs There are
Demonstrative pronouns
Possessive adjectives
Adverbs of frequency
Negative and interrogative forms
Simple prepositions
Build up your Italian vocabulary
Ordering food: The Italian Menu
Ordering Food: Cooking methods
Ordering Food: Useful words/sentences
Ordering Food: Making a reservation
Ordering Food: Polite requests
Feelings and emotions
The Face
The Body
Public places
Asking and giving directions