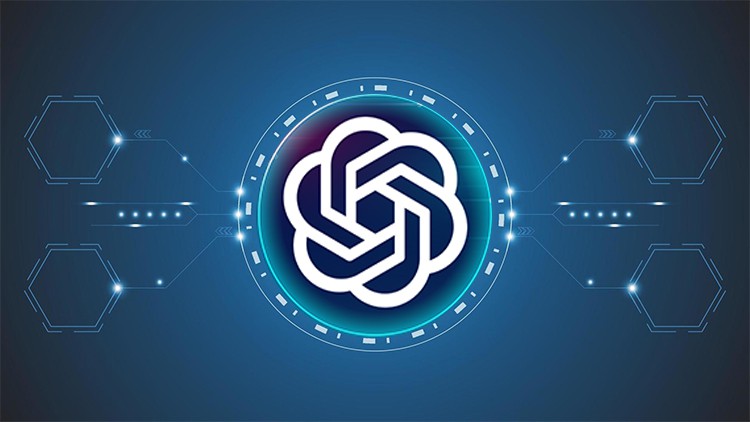 In this tutorial you get step-by-step guides on how to write AI prompts to get the best possible results from ChatGPT
What you will learn
ChatGPT Role Prompting
Using ChatGPT to Brainstorm
Using ChatGPT to Write Emails
Using ChatGPT to Find a Title
Using ChatGPT to Summarize
Using ChatGPT to Write a Resume
Using ChatGPT to Write a Cover Letter
Using ChatGPT to Write Twitter Content
Using ChatGPT to Write LinkedIn Content
Using ChatGPT to Write Facebook Content
Using ChatGPT to Write Code
Using ChatGPT to Debug Code
Using ChatGPT to Create a Website
Description
Welcome to the "ChatGPT Complete Guide: Mastering Conversational AI" course, your gateway to unlocking the full potential of generative AI with ChatGPT. In this comprehensive program, we will delve deep into the world of ChatGPT, empowering you with the skills and knowledge to leverage this cutting-edge technology in a variety of practical applications.
Course Overview:
Module 1: Introduction to ChatGPT
Dive into the fundamentals of generative AI and ChatGPT.
Explore the history and significance of conversational AI.
Understand the underlying architecture and capabilities of ChatGPT.
Module 2: Creative Writing with ChatGPT
Using ChatGPT to Brainstorm: Unleash your creativity by generating ideas with ChatGPT.
Using ChatGPT to Write a First Draft: Transform your thoughts into coherent written content with ease.
Using ChatGPT to Find a Title: Craft catchy and relevant titles that captivate your audience.
Module 3: Effective Communication
';
}});
Using ChatGPT to Write Emails: Optimize your email communication for clarity and impact.
Using ChatGPT to Summarize: Extract key insights and condense lengthy texts efficiently.
Using ChatGPT to Explain: Communicate complex concepts in a clear and understandable manner.
Module 4: Professional Writing
Using ChatGPT to Write a Resume: Create compelling resumes that stand out to potential employers.
Using ChatGPT to Write a Cover Letter: Craft personalized cover letters that make a strong impression.
Using ChatGPT to Write Social Media Content: Tailor content for Twitter, LinkedIn, and Facebook to engage your audience effectively.
Module 5: Coding and Web Development
Using ChatGPT to Write Code: Simplify coding tasks and speed up development.
Using ChatGPT to Debug Code: Troubleshoot and identify issues in your code efficiently.
Using ChatGPT to Create a Website: Learn how to generate website content effortlessly.
Why Choose This Course?
Hands-On Learning: Gain practical experience by working on real-world projects and exercises.
In-Depth Knowledge: Understand the nuances of ChatGPT and its applications in various domains.
Expert Guidance: Learn from industry experts with extensive experience in AI and NLP.
Flexibility: Study at your own pace, with lifetime access to course materials.
Career Advancement: Enhance your skill set and open doors to new career opportunities.
Join a Community: Connect with like-minded learners and share insights and experiences.
Whether you're a writer looking to boost your creativity, a professional aiming to streamline your work processes, or a developer seeking to harness the power of AI in coding and web development, this course equips you with the tools and knowledge you need to excel in your chosen field.
Join us on this exciting journey to master conversational AI with ChatGPT and transform the way you approach writing, coding, and communication. Don't miss this opportunity to stay ahead in the AI revolution. Enroll today and start your path towards becoming a ChatGPT expert!
Introduction
Introduction
Generative AI Prompt Writing Introduction
create account
ChatGPT-Role Prompting
ChatGPT-Role Prompting
Using ChatGPT to Write Emails
Introduction to a potential client
Asking for a meeting
Formal request Formal complaint Response to a complain
Using ChatGPT to Brainstorm
Using ChatGPT to Brainstorm
Using ChatGPT to Write a First Draft
Using ChatGPT to Write a First Draft
Using ChatGPT to Find a Title
Using ChatGPT to Find a Title
Using ChatGPT to Summarize
Using ChatGPT to Summarize
Using ChatGP to Write a Resume
Using ChatGP to Write a Resume
Using ChatGPTto Write a Cover Letter
Using ChatGPT-3.5 to Write a Cover Letter
Using ChatGPT to Write Twitter Content
Using ChatGPT to Write Twitter Content
ChatGPT Social Media – LinkedIn
ChatGPT Social Media – LinkedIn
Using ChatGPT to Write Facebook Content
Using ChatGPT to Write Facebook Content
ChatGPT Coding
Using ChatGPT to Write Code
Using ChatGPT to Write Code part 2
ChatGPT Code Debug