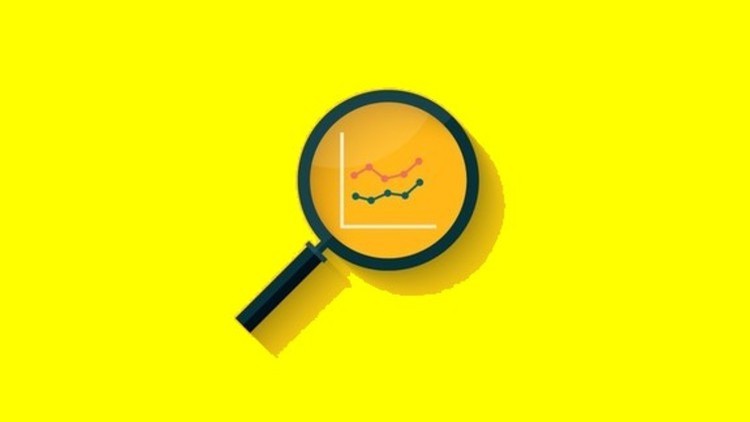 Learn What is Renko Trading & How to trade using Taj Mahal Strategy. Renko Chart is used by Pros & its a Special skill
What you will learn
Master Technical Analysis through Renko Trading
Become a Professional Technical Analysis Trader in terms of Advance chart like Renko
Master Taj Mahal Strategy of Renko Trading
Use little-known techniques to greatly reduce risk and maximize profits
Learn twist and turns of Technical Analysis through Renko Trading
Learn Renko Trading through Case studies like Reliance, Netflix, MSFT etc in terms of Technical Analysis
Description
*** Course access includes quizzes & homework exercises, 1-on-1 instructor support & LIFETIME access! ***
Hear why this is one of the TOP-NOTCH Technical Analysis Course on Udemy:
Excellent info on Renko chart which is not available in youtube or free videos. Author has patiently clarified all my questions on trading using Renko chart. Completely satisfied with this course.
-Venkatasubramanian Ramakrishnan
Technical charting with Renko is very few of its kind in the courses. Instructor helps us by making to understand the big picture of the underlying instrument.
-Hari Kishan
Heyy Saad, I have been trading since 5 years from now. The content is great where they can get a hang of the stock market by probably losing/gaining very minimally . I would also appreciate you to initiate the buyers of this course whenever you see an opportunity of buying or shorting in real life. After all there are many out there who can put up buy and sell signals on a EOD chart. But trading is all about that instantaneous moment where you gotta jump in/out of a particular trade. Hope my feedback helps. Thank You.
-Hithesh Kumar P
TOP-NOTCH Technical Analysis & Stock Trading Instructor
I currently have 71 Knowledge programs with 20,520+ Minutes of Content (342 hours in total) with 112,000+ Satisfied Students enrolled. That's 14+ days of learning material!
I am currently mentioned in "Most Popular Instructors" tab on Udemy Business/Finance Section.
Technical Analysis & Stock Trading Course Details:
Renko chart is a Technical Analysis chart used for Following Price Trends and to make decisions According to long term trends. Renko Chart differs from traditional stock trading charts Example Candlestick chart as Renko doesnt add time in Analyzing Price Trends.
Renko charts were invented in the late 19th century in Japan & has been used since then. Renko Chart trading is time tested and have always worked every time in Stock trading.
This Renko Chart Course offers 30 Days Money Back Guarantee.
Renko Chart never misses a Change in Trend & Therefore it is one of the best kept secret in Technical Analysis.
Therefore this is your chance to learn a new Skill. Renko chart is a skill only used by Technical Analysis Professionals.
Renko chart is constructed by placing a box in the next column once the price has surpassed the top or bottom of the previous box by the box size amount. Bricks are used in Renko chart & therefore it is easier to visualize the trends.
Disclaimer Note: This Renko Chart Trading course is for educational and informational purposes only. Not recommending of any particular investments such as a particular stock or mutual fund.
Some Other Reviews.
Very good and practical examples, in depth knowledge.
-Naveen Verma
This course is more for long term investors. But it gives good idea to remove risks from our portfolio.
-Visheshkumar Mukund Datwani
English
language
Content
Introduction to Renko Chart
Promo to Renko Trading Course
Introduction to Renko Trading Course
Renko Chart Trading Details
What is Renko Chart?
Renko Chart Trading Details
Hands-On Renko Chart Trading
Understanding Renko Chart Trading
Renko Chart Includes
Google Renko Chart Trading
Netflix Renko Chart Trading
MSFT Renko Chart Trading
Reliance Renko Chart Trading
Have you completed Homework1?
Demo Account
XOM Renko Chart Trading
Bonus Lecture
Disclaimer
THANK YOU AND WHAT YOU CAN DO NOW
Bonus Lecture: $$$ Something Special Inside