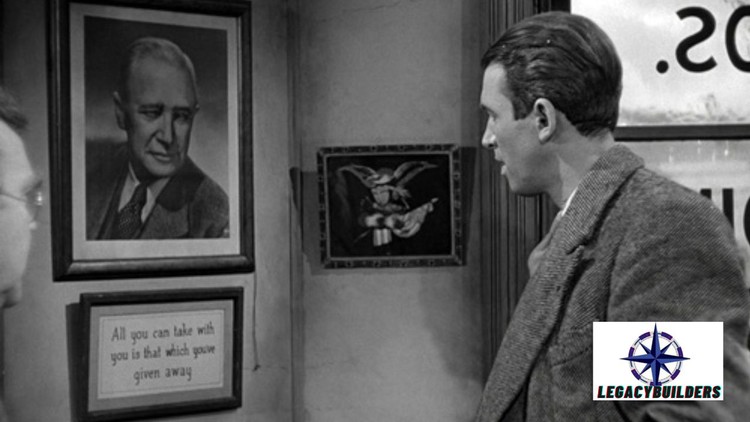 Easily doable concept that blows: banks, 401k's, mutual funds, wall street "casinos" and other plans, out of the water!
What you will learn
What is 2 in 1 Self Banking & what is the cost?
Example couple that did this plan
Why isn't everybody doing this?
Car payoff example
How the 2 in 1 Self Banking can work for your business
The Big Picture
Description
An "emergency" is generally an unexpected, difficult and possibly life-threatening event which transpires suddenly and requires prompt action.
So here's the big question: is there any way to be ready for a possible catastrophe, even one as unpredictable as Covid-19 and its resulting lockdown?
Will you put on your thinking cap and try to answer this inquiry?
What if you were alerted two years prior that in March 2020:
A pandemic would take the world by storm and most industries would come to a standstill
Millions of people would lose their jobs or have pay cuts due to the shutdown. The government could grant a stimulus package, but it may take some time before its effects are felt
Credit card limits might drop unexpectedly without notice
Volatility of the market could skyrocket, thereby affecting retirement plans for many potentially for additional years
Individuals without regards to age could become critically ill or pass away after being infected.
If You Had Acquired This Forewarning Two Years Ago, What Would You Have Done In A Different Way?
Would you have kept more money in a secure and liquid emergency fund that you could access when and if necessary?
Would you have scattered your retirement savings portfolio so as not to be vulnerable to losing such a significant amount that you'd need to postpone your retirement – maybe indefinitely?
Would you have purchased additional life insurance so as to be endowed with an even greater peace of mind knowing your beloved ones have the protection of a safety net?
The pandemic and the consequent shutdown are defining moments for many – just like the Great Depression was for our great grandfathers and grand mothers. Alot of youngsters are saying they won't ever again put themselves in jeopardy during the subsequent financial crisis.
This is a wise and noble mission…but which strategy is the best and most precise way to accomplish it?
The Time-Tested 2 in 1 Self Banking Strategy Has Proven Itself to be the Greatest Means for Achieving Financial Security Through Thick and Thin.
This wealth-building policy has grown in value each and every year over the span of a remarkable 170 years, even during tougher economic times and market crashes.
As a variation of dividend-bearing whole life insurance, this strategy offers unparalleled safeguards, such as:
· Year after year growth that is assuredly more than the prior annual rate
· Fast access to cash when you need it most with absolutely no questions asked!
· It doubles up as a steady retirement plan substitute providing you with an indisputable idea of your savings' valued amount upon retirement.
· Plus, even if you decide to withdraw funds via loan, your policy will continue to increase as if nothing ever happened (Please note: only some companies offer this feature; so be sure to work with a skilled 2 in 1 Self Banking Strategy Specialist).
· Your policy also comes with tax-free death benefits surpassing the cash value of your policy, creating peace of mind for those you care about in case something unexpected occurs. Additionally, your income during retirement will remain untaxed under present taxation law, shielding yourself from potential incrementing tax rates later on down the line.
The Pandemic is but one of several "emergencies" that have been disrupting people's financial plans, and it likely won't be the last.
Are you putting in proper measures to cope for when disasters like this happen again?
Learn about three tips to live a financially satisfactory life even after these serious events. It's not too late to make sure your retirement ambitions stay intact – there are paths available to achieve this despite present difficulties.
If you keep going the same way, you won't see the desired outcome. Therefore, I urged you to search for a 2 for 1 Self Banking Professional who can answer your inquiries and demonstrate how to defend yourself from forthcoming financial shocks.
Request a not binding Analysis here at this moment to become one of only a few hundred people who have finished the demanding, advanced training related to this concept.
Nevertheless, if you don't believe that now is the time to execute this technique, take steps to evade having your best-laid plans disrupted again with an unexpected Black Swan event.
The only thing we are certain of is that something unanticipated will eventually occur. Everything is under control when it comes to being ready for it. Take a look at this concept to see if it can be for you.
English
language
Content
Introduction
Introduction
What is the 2 in 1 Self Banking Plan and the cost?
How this works, volume of interest and finding the money
How banks leverage their money and how we can do it too!
Real life example of how a couple implemented this
Couple 1 example
Couple 2 example
What companies we work with and things to think about
401k example
Why isn't everybody doing this?
Why haven't I heard this before?
A financial treadmill
Car payoff example
Car payoff illustration
How can we utilize this for our business?
Business example
The Big Picture
Big Picture View