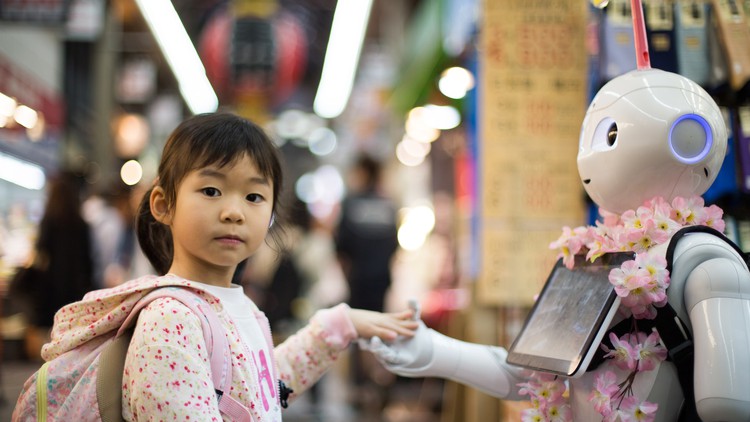 It's not a course, it's all the best courses in one
What you will learn
Introduction to AutoML and Machine Learning
Overview of AutoML and its applications
Understanding supervised and unsupervised learning
Types of AutoML solutions available
AutoML Frameworks
Overview of AutoML frameworks such as H2O, Auto-sklearn, and Google's AutoML
Installing and setting up the frameworks
Data Preparation
Understanding and preparing data for AutoML
Handling missing and categorical data
Feature Engineering
Techniques for feature engineering
Automatic feature selection
Dimensionality reduction
Model Selection and Hyperparameter Tuning
Understanding model selection and hyperparameter tuning
AutoML techniques for model selection and hyperparameter tuning
Evaluation metrics
Model Deployment
Managing and monitoring AutoML models
Case Studies
Description
Our courses bring together the best resources from leading universities, companies, entrepreneurs and academics around the world to deliver a truly unparalleled learning experience.
Don't waste your money, our team of expert curators offers carefully curated education, providing the highest quality educational resources from the most respected institutions and industry leaders to create the ultimate AutoML course, an opportunity to acquire the best knowledge and skills in the field, providing the most efficient and effective types of objects.
THIS IS A EBOOK COURSE, A COMPILATION OF THE BEST EDUCATIONAL RESOURCES OF THE WORLD.
IT INCLUDES TEXTS, LINK TO THE BEST TUTORIALS EVER CREATED, CODING EXAMPLES AND CASE STUDIES.
This syllabus covers the basic concepts of AutoML and its application, as well as the different AutoML frameworks, data preparation, feature engineering, model selection and hyperparameter tuning, model deployment, case studies and a final project.
AutoML is a rapidly growing field that aims to make machine learning more accessible and efficient for a wide range of users. AutoML systems automate the entire machine learning process, from data preparation and function development to model selection and deployment. This allows users with little or no machine learning experience to build and deploy predictive models with minimal effort. AutoML has a wide range of applications in various industries: Predictive maintenance, customer segmentation, natural language processing, computer vision, and finance.
Want to stay one step ahead in the ever-evolving field of artificial intelligence? Check out our AutoML course. Our courses offer comprehensive, cutting-edge training on the latest techniques and techniques in this field. By attending this course, you will gain a better understanding of the power and potential of AutoML and how it can be applied to real-world problems.
Our courses are curated by an expert team of top universities, companies, entrepreneurs and academics from around the world to ensure you're learning from the best in the field. Get exposure to the latest research, case studies, and hands-on projects that help you develop the skills you need to succeed in AI.
AutoML is a rapidly growing field with applications ranging from healthcare to finance, and companies are eager to hire professionals with the right skills. Our courses will help you position yourself in the job market and prepare you for the future of AI.
Don't miss this opportunity to stay one step ahead and master the skills you need to excel in the AutoML space. Enroll in the course today and start your journey to becoming a leading expert in your field.
English
language
Content
Introduction to AutoML and Machine Learning
Overview of AutoML and its applications
Understanding supervised and unsupervised learning
Types of AutoML solutions available
AutoML Frameworks
Overview of AutoML frameworks such as H2O, Auto-sklearn, and Google's AutoML
Installing and setting up the frameworks
Data Preparation
Understanding and preparing data for AutoML
Handling missing and categorical data
Data visualization
Feature Engineering
Techniques for feature engineering
Automatic feature selection
Dimensionality reduction
Model Selection and Hyperparameter Tuning
Understanding model selection and hyperparameter tuning
AutoML techniques for model selection and hyperparameter tuning
Evaluation metrics
Model Deployment
Deploying AutoML models in production
Managing and monitoring AutoML models
Case Studies
Real-world examples of AutoML in action
Best practices for using AutoML in different industries
Final Project and Conclusion
The Future of AutoML
Conclusion
Final Project Exercise
Extra Material
Efficient AutoML with Ludwig, Ray, and Nodeless Kubernetes – Anne Marie Holler +
Laurent PICARD – Building smarter solutions with no expertise in machine learnin