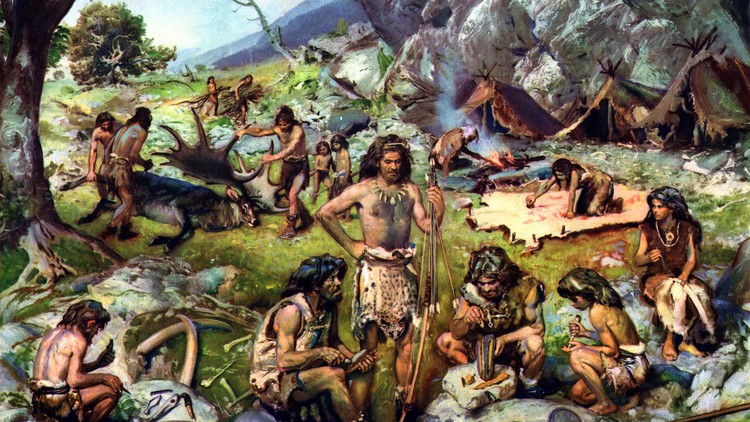 A full comprehensive guide to palaeolithic history, art, culture, society and much more.
What you will learn
Impress friends, family and teachers
Understand human evolution
Get acquainted with your hunter-gatherer ancestors
Know the origins of society and culture
Description
Did we really live alongside mammoths? Were neanderthals actually really intelligent? What was the first painting? When did we first believe in God? This course is an answer to all those questions and more. In under 2 hours, you will have learned everything you need to know about how we came to be, from evolution to tools to music and art. It will help you understand more about yourself as we delve deep into the lives of your ancestors and how they lived 3 million years ago. You will begin to realise that what makes us human transcends time and place. We, after all, have the same nature, which is why history will always repeat itself.
This course provides a world-class introduction to the palaeolithic period, but if you are interested in learning further, we highly encourage you to explore this wonderful period of history yourself. You can never be too curious!
No Nonsense Learning are an organisation that believe education should be fun and shouldn't be reserved for institutions: anyone should be able to learn about the things they are interested in. Simple, concise and easy to understand teaching is at the core of what we provide. We've always had such a passion for learning and we'd love to share the world's knowledge with you!
English
language
Content
Introduction to the Palaeolithic era
Introduction
Knowledge quiz
Lower Palaeolithic
Ice Age
The first humans
Homo erectus and fire
Homo heidelbergensis
Middle Palaeolithic
The Neanderthals
Homo sapiens
Cohabitation
Near extinction
Upper Palaeolithic
New homes, new advancements
Aurignacian tools
Cave art
Supernatural beliefs and the lion man
Venus figurines
Music
Conclusion
Conclusion
Bonus lecture