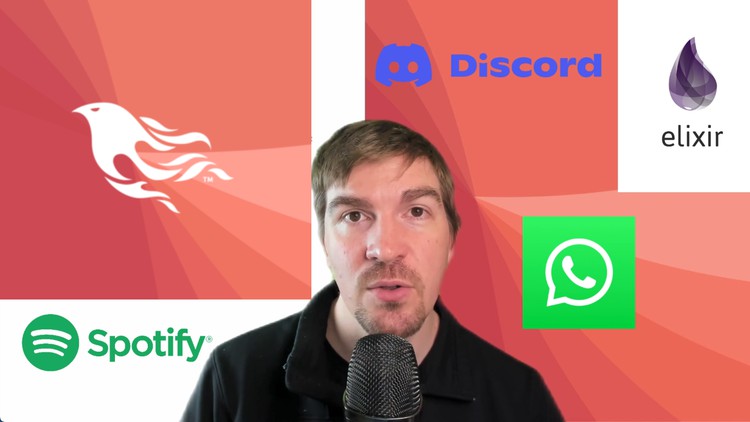 Learn Phoenix 1.7 LiveView and Elixir Today!
What you will learn
Ability to Build Web Applications Fast Using Phoenix 1.7
Gain an Understanding of how Phoenix LiveView Works
How to Utilize Phoenix 1.7 Built In Integration with TailwindCSS
Create Dynamic Web Applications Without Any Javascript!
Description
Learn how to build Phoenix 1.7 LiveView applications by taking this crash course into Phoenix 1.7 LiveView. In this course we will build a very streamlined and simple application to demonstrate all of the essentials. We will also build our app in a hands on and practical approach that will assist with solidifying the concepts we will learn an enable us to feel and experience the full power that the Phoenix Framework has to offer us. We will also learn how they all connect together so that at by the end of this course you will have a solid understanding to compliment the LiveView application you will be building in this course which demonstrates several features including but not limited to the usage of forms, routing, templates, elixir, and much more in Phoenix LiveView. After completing this course you will have a solid foundation to continue building more sophisticated applications using the Phoenix LiveView framework as you continue your journey and career into web development with Phoenix and Elixir. Phoenix and Elixir are some of the fastest growing and highest paid technologies you can learn that are in use by top companies such as Spotify, Whatsapp, Discord, and many more. I am excited to have you joining me on this journey to Phoenix LiveView, lets get started!
English
language
Content
Introduction
Who is this Course For?
What is Phoenix LiveView?
Installation and Setup
Install & Setup (Elixir, Phoenix LiveView, Everything!)
Phoenix LiveView Fundamentals (The Crash Course App)
Let's Build A Phoenix LiveView App!
bonus section