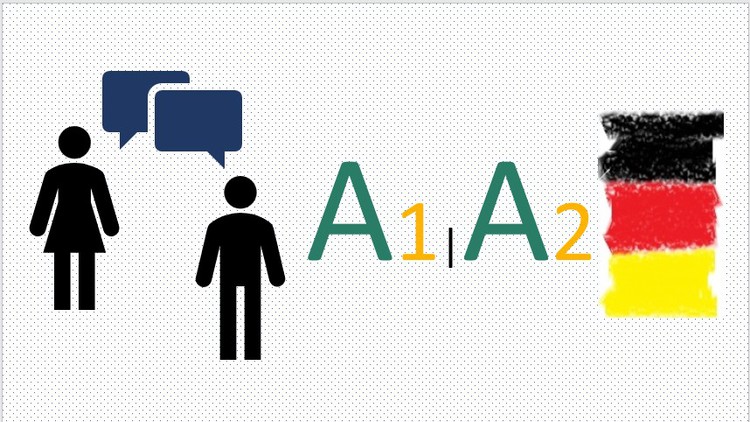 Learn Pronunciations, Practical Conversations and More! Speak Like a Native and Clear The Goethe Exam!
What you will learn
Description
Content

What you will learn
Description
Greetings!
Our "All Level", Speaking Masterclass is set up to sharpen your speaking skills, allowing you to speak fluently and confidently!  The course structure will also prepare you for the Goethe-Zertifikat!
The course is made up of  10 sections and 38 lectures, with  on-demand practice sessions. The interactive exercises and practice sessions are an integral part of the curriculum, so your learning is going to be fun! The course will cover the Speaking module, extensively! Speak German like a native and ace the Goethe A1 and A2 exam, with this course!
Take a look at the FREE previews!
What You Will Learn
Pronunciation
Sentence Intonation
Vocabulary
Phrases
Conversations in Real-Life scenarios
What You Will Be Able To Do
Express yourself clearly
Talk about your hobbies and interests
Introduce yourself
Exchange pleasantries
Make appointments
Describe your home, place of origin and culture
Give and take directions
Shop at supermarkets
Order at Restaurants
Much more….
Who You Are
A beginner
An individual at the intermediate or advanced level, looking to sharpen your speaking
An individual in a self-study routine
An individual appearing for the Goethe exam
A hobbyist interested in German
Who We Are
Lernen Sie is a new-age e-learning platform dedicated to the German Language. We design optimized curriculum to help you learn the language in a relatively short duration.
Our coach, Saurabh Bagalwadi, is a seasoned professional with over 7 years of experience. Choose us, and let us help you achieve your career, professional and multi-linguistic goals!