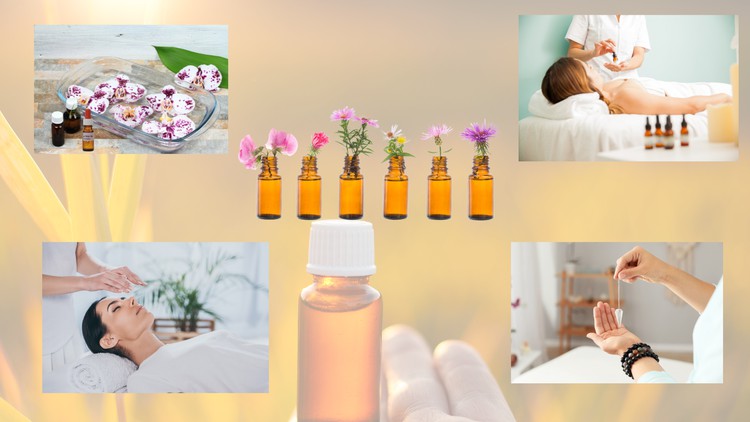 Know how to combine bach flower remedies with your Reiki practice to provide additional support to your clients.
What you will learn
Description
Content

What you will learn
Description
Reiki has been used for many years as a healing modality that has brought tremendous relief to those who have allowed the divine energy source to work through them. This practice, when combined with other forms of healing such as essential oils and aroma therapy, tuning forks, crystals and other energy mediums provide for an acceptable experience for many.
Likewise, the healing power of Bach Flower remedies have been available since Dr. Bach committed to exploring the characteristics and healing benefits of some of nature's amazing plants.
You may know about the amazing benefits of Bach Flower Remedies. But have you considered combining these with your Reiki practice to provide additional support to your clients as they seek to release the stored energy that no longer serves them? I have created this course because I have seen tremendous results firstly on my personal journey, but also with my clients. I've found that the shifts that occur during the process of releasing after a Reiki session allow for an easier transition as clients assimilate to their new way of being.
Take the course and learn how to connect Dr. Bach's 7 categories with the seven chakras as you involve the client in choosing the best remedies to support their healing.
Content
Introduction
Introduction
Lesson 1 –
Who was Dr. Bach
Lesson 3: The 10 guidelines to follow when using Bach remedies with clients.
Ten guidelines.
Lesson 4: The chakras
Review of the chakras
Chakras and 7 areas of Focus by Dr. Bach
7 areas of focus
Lesson 4
Root Chakra
Sacral Chakra
Solar Plexus Chakra
Heart Chakra
Throat Chakra
Third Eye Chakra
Crown Chakra
Common Phsyical Concerns
Common Physical concerns found in a Reiki Session.
Feminine Vs Masculine Energy
Feminine VS Masculine
Making a combination from the kit
Combining the flower remedies
Additional Resources
Additional Resources
Bonus
Emotional guidance scale