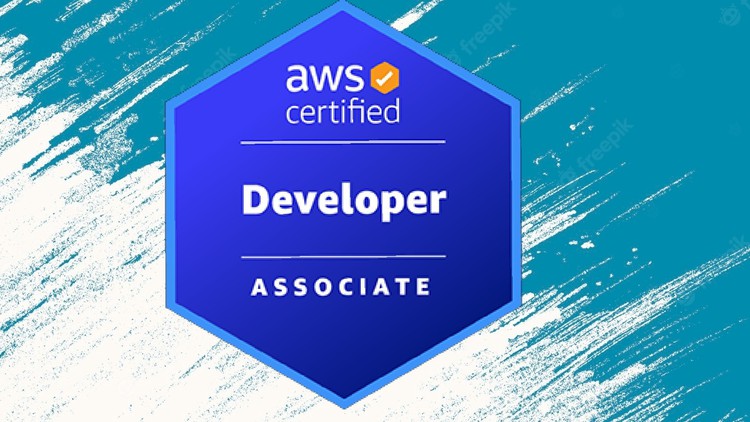 Prepare for your AWS Certified Developer Associate Exam with the most relevant Questions including explanations
What you will learn
AWS Certified Developer – Associate Practice Tests Practice Exams
Prepare yourself for the final exam
Be ready with the newest questions
Brace yourself with the most relevant questions
Description
This credential helps organizations identify and develop talent with the skills essential to implementing cloud computing initiatives. Earning the AWS Certified Developer – Associate certification validates the ability to write and deploy cloud-based applications.
*UPDATED Tests*
Practice Tests
The practice exams completely prepare you for what it is like to take in (DVA-C01) AWS Certified Developer – Associate Certification Exam . These questions are collected
Written and answered by multiple Aws Developer Experts
Exam Questions similar to actual Certification Exam
These practice tests are designed by our experts to simulate the real exam format. Here, you will get unlimited access to 4 practice tests with 65 unique questions in each with explinations.
You cannot earn an Amazon certification easily so you need to prepare your exam from authentic and valid sources. For excellent preparation, you can follow our practice tests that can help you achieve very high score in the final exam. This is a concisely written guide with to the point information that has been compiled by qualified experts of the field.
Domain 1: Deployment 22%
Domain 2: Security 26%
Domain 3: Development with AWS services 30%
Domain 4: 10% refactoring
Domain 5: Monitoring and Troubleshooting 12%
TOTAL 100%
Exam Structure:
Exam Duration: 130 Minutes
Exam Format: Multiple Choice and Multi-Response Questions
Exam Type: Associate
Number of Questions: 65 Questions
Passing Score: 75%-80%
Exam Fee: $150 USD
Whose for the AWS Certified Developer – Associate Exam?
The AWS Certified Developer – Associate (DVA-C01) exam is intended for individuals in a developer. The exam validates the candidate's ability to:
Demonstrate an understanding of core AWS services and use cases, as well as the right basic AWS architecture practices;
Demonstrate development skills
English
language